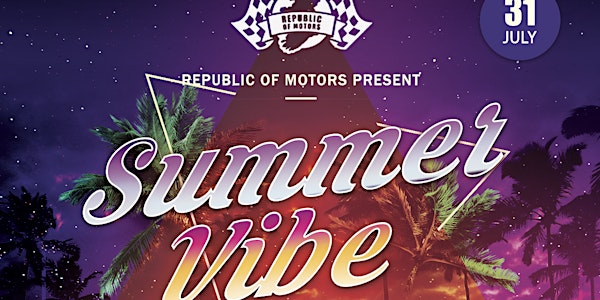 Summer Vibes in aid of Barretstown Camp
Republic of Motors and Kildare car scene invite you to Junction 14 Mayfield for the coolest event of the year
When and where
Location
Junction 14 Mayfield Junction 14 Mayfield M7 Monasterevin Ireland
Refund Policy
Contact the organiser to request a refund.
About this event
Summer Vibes is a family friendly event for car enthusiasts to enjoy the all the work carried out over the lockdown to our beloved machines.
This is a parked event and it should be noted that Junction 14 Mayfield is open for business so you have to follow the guidance of the marshals to the parking area, you cannot block the exits or park on the roadways.
All licence plates and car details are being recorded on the night by the CCTV cameras so you need to arrive and leave in an orderly way. We don't want to damage the roads so there is strictly no burnouts, diffing or donuts at any time during the event.
There's a lot of pressure on the car scene at the moment so we wold like to have a public event and show what the scene is all about. Newcomers are welcome to attend and ask questions and families are welcome to come along to check out the motors.
Clubs that are arranging cruises are reminded to be respectful to other road users and get too and from the event safely.
Everything raised from ticket sales and on the night will be donated to Barretstown Camp. Barretstown offers free, specially designed camps and programmes for children and their families living with a serious illness – supported behind the scenes by 24 hour on site medical and nursing care. It's a cause that is sadly underfunded and overworked so we want to help them in the best way we can, donations.
We have a limited number of tickets that will allow you to park in a specially reserved area on the night and we are opening a special driveway for ticket holders.
Please remember your social distancing rules and the rules of the road but more importantly, have a good time with the rest of the Irish Car Community.