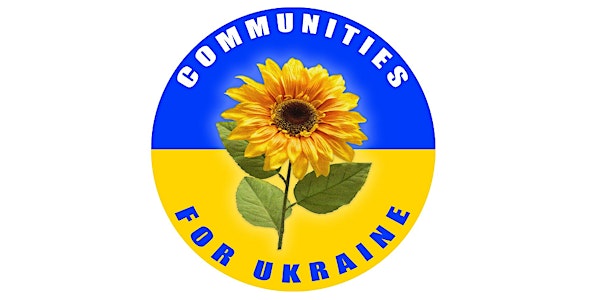 Summer Wellness Refresh
Free Summer Wellness Session! Communities for Ukraine will be hosting a free Summer Wellness Refresh session on Thursday 14th July 13:00
About this event
We are a not-for-profit, grassroots network of volunteers dedicated to helping and supporting Ukrainians and their Irish hosts from the time of their arrival through the entirety of their stay in this country.
Our main purpose is fundraising to help transfer, settle and integrate Ukrainians into their communities and make them feel welcome and cared for.
We are halfway through 2022 and we think it is time for a refresh! Its been a busy first six months and now is a good time to make some simple changes to our self-care to set us up to enjoy the rest of summer and embrace and flourish in the second half of the year.
Join us on the 14th of July at 13:00 for a 50-minute session where we will give you practical tips that you can implement straight away to improve your overall wellness. These simple and easy to implement tips will help with your sleep, hydration, nutrition, exercise and focus.
Everyone who attends will be given easy to use takeaways to help keep you on track.
Small changes can make a big difference!
We are limiting numbers so click here to get your tickets now.
Be well
Communities for Ukraine team!