Location
Anseo
18 Camden St
Dublin 8
Ireland
A host of the best Irish stand up acts with special guests doing their freshest material! Both up and coming and established comedians
About this event
After an amazing SOLD OUT second night ! - our new club opens again on Sunday June 12th with a carousel of Irelands and Dublins best comedians for a night of fast, fun and friendly stand ups doing short, sharp sets
Newcomers mixed with some highly talented and seasoned pro's!
Kick-start your brain after the weekend and leave in flying form!
A donation (suggested more than 1€!) for equipment, publicity or well needed psychotherapy would be much appreciated!
WE BRING YOU THE NEXT WHOLE NEW - EQUALLY GREAT - LINE UP!
THE TOP CLASS PERFORMERS ARE CONFIRMED!
Come in early and enjoy craft beers or a lovely pint in Anseo the coolest bar on Camden Street!
Doors 7.45pm for ticket holders only! - grab a good seat, sit back and enjoy the show!
This is the best way to spend your Sunday evening... and we'll be done by 10.30pm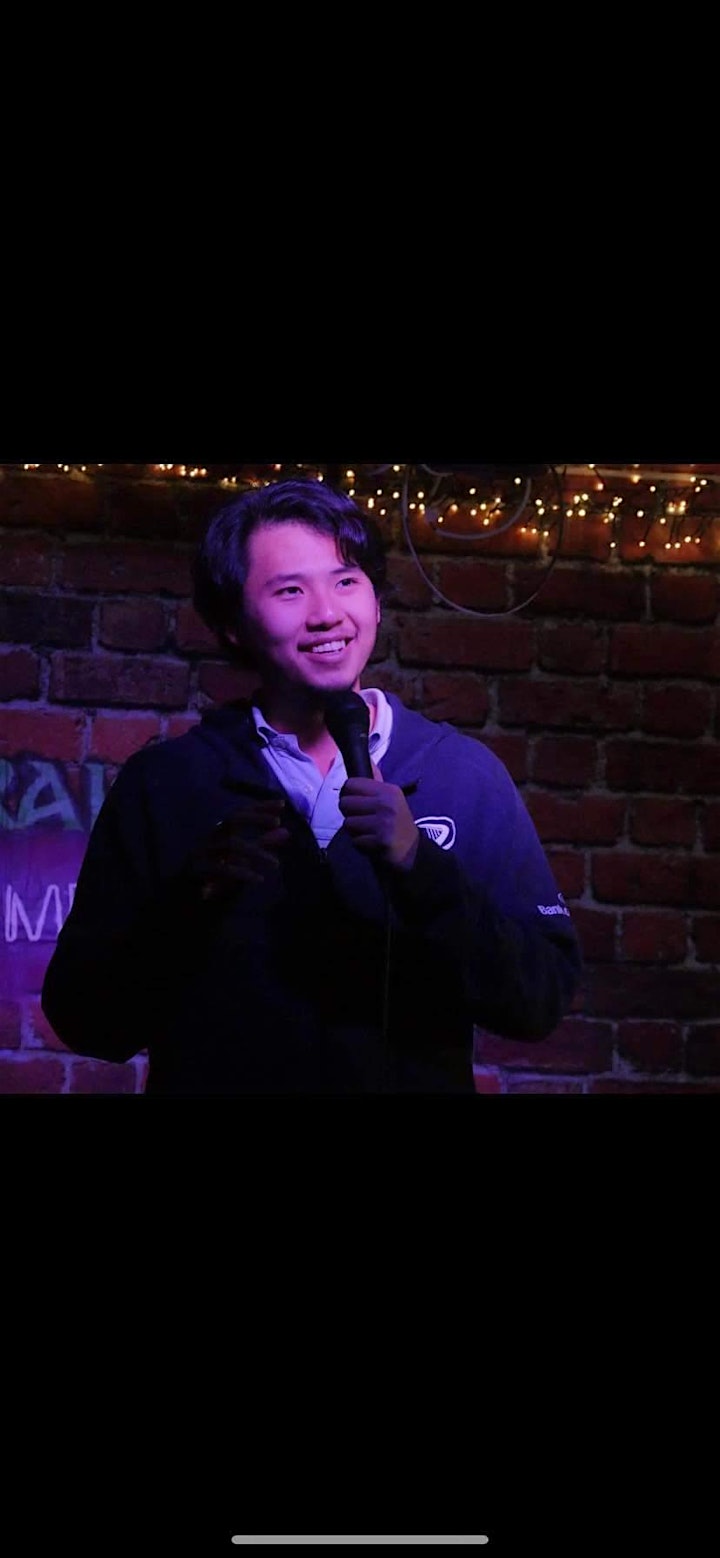 Nghia Mai will be joining us. Nghia began doing Stand Up in Scotland in 2014 and has performed his unique brand of racially-infused humour on numerous stages across the world, entertaining audiences with his colourful stories including the relentless mispronunciation of his name. In September 2019, he moved to Dublin, Ireland, to pursue further studies at Trinity College and is now immersing himself in the local Irish comedy scene.
In his short time in Ireland, Nghia has already made it to the finals of a number of competitions including the Cherry Comedy Breakout Act of the Year and Dublin's Next Top Comic. He's also the host of the Xin Chao Homie! Podcast, a podcast where a panel of Vietnamese comics discuss a wide range of topics with international guests. He recently performed at the 2021 Cat Laughs Summer Series. He is a resident host at Crash & Burn Comedy, a weekly new material night.
Don't miss your chance to see this terrific act.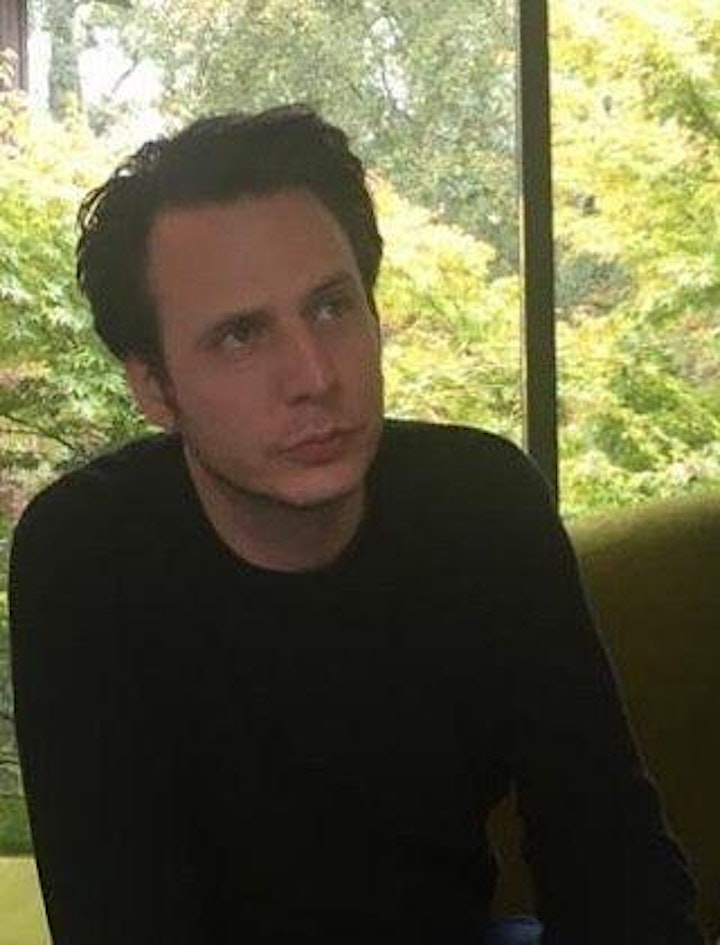 Stewart Lambert has been standing up since 2018 and in that time he has been slowly working the Irish and UK comedy circuits. In the two years of stand up before the pandemic that shan't be named, he hit some impressive milestones from winning audience awards, progressing to the semi finals of So You Think You're Funny UK to performing at sold out shows and comedy festivals.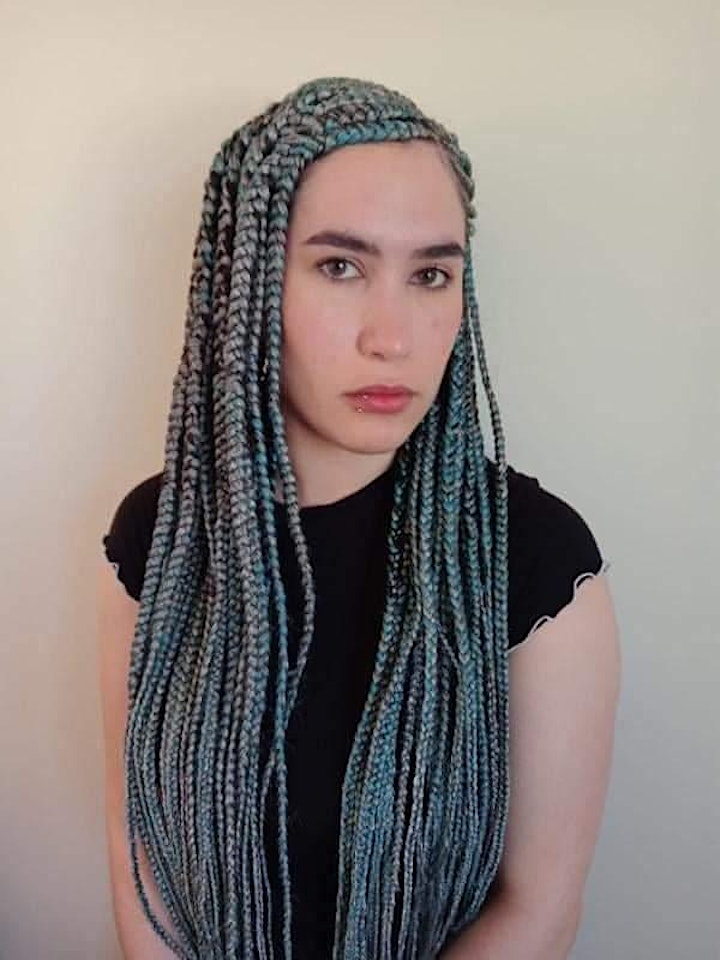 Ana Milena is a comedian from Venezuela. Since 2017, Ana has reflected on Irish culture and her experiences living as an inmigrant in Dublin. Throughout the years she's been trying to figure out how to bring to the table some -very much needed- third world takes on Ireland and it's people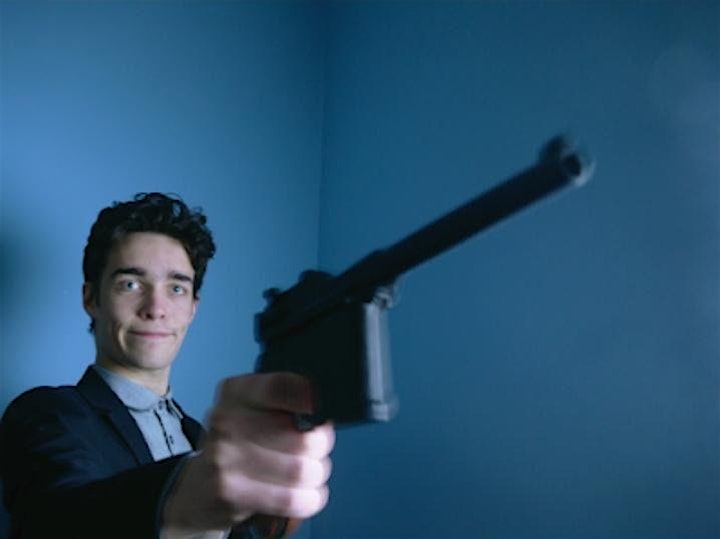 Subject #191, otherwise known as Robbie Wild, is a highly volatile and dangerous anamoly. The specimen has been prone to escaping the facility numerous times. Under no circumstances should the entity be allowed outside. While mostly human, eye-witness reports have stated that some have seen the bio-hazard take form as a scarecrow or a bowl of Coco-Pops. If in contact with the creature, remain calm and contact the authorities. Symptoms of being in contact with #191 include: • Mass Confusion • Deliriousness • Pyschological abnormalities • Loss of concentration • a slight rash.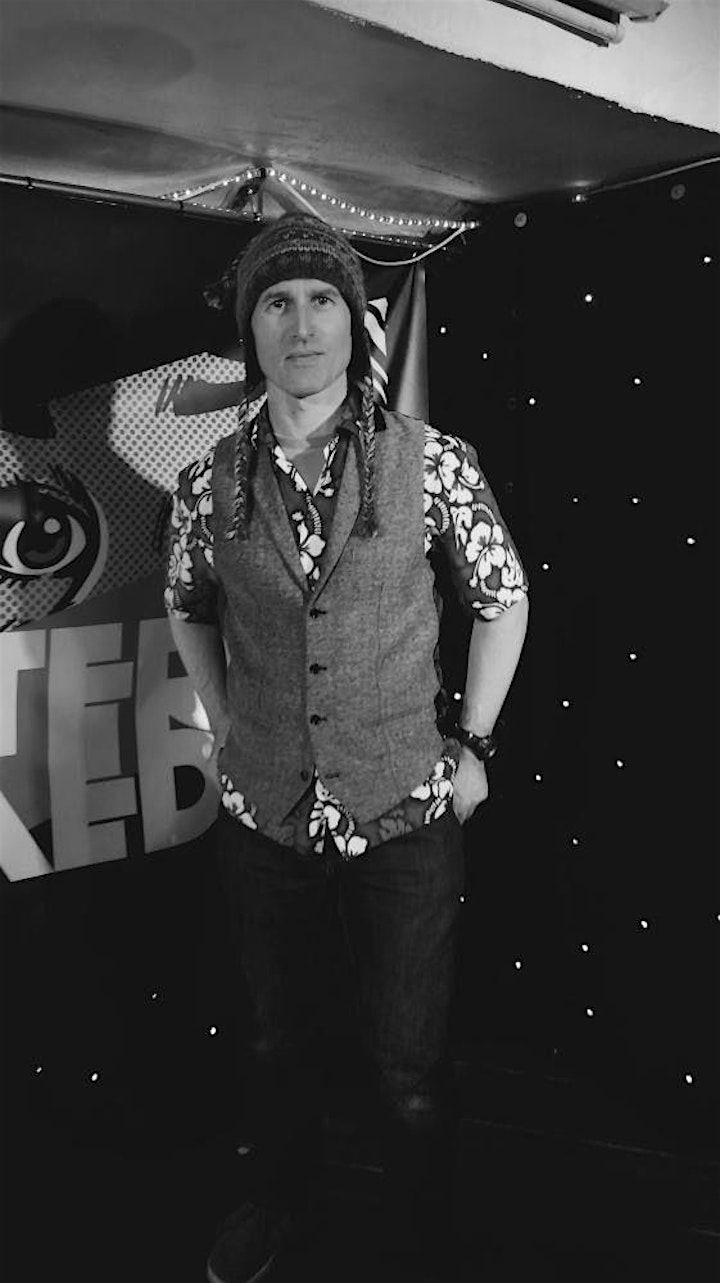 Warren McIntyre is an up and coming stand-up comedian who is totally bemused by everyday life but is blissfully unaware of it. He has recently emerged onto the live stage at Cherry Comedy, Club Hysteria and Stitches Comedy from the student comedy scene, having won Clash of the Comics 2020. When Warren is not on stage, he enjoys being followed around by his children and giving in to their every whim in an effort to get five minutes peace.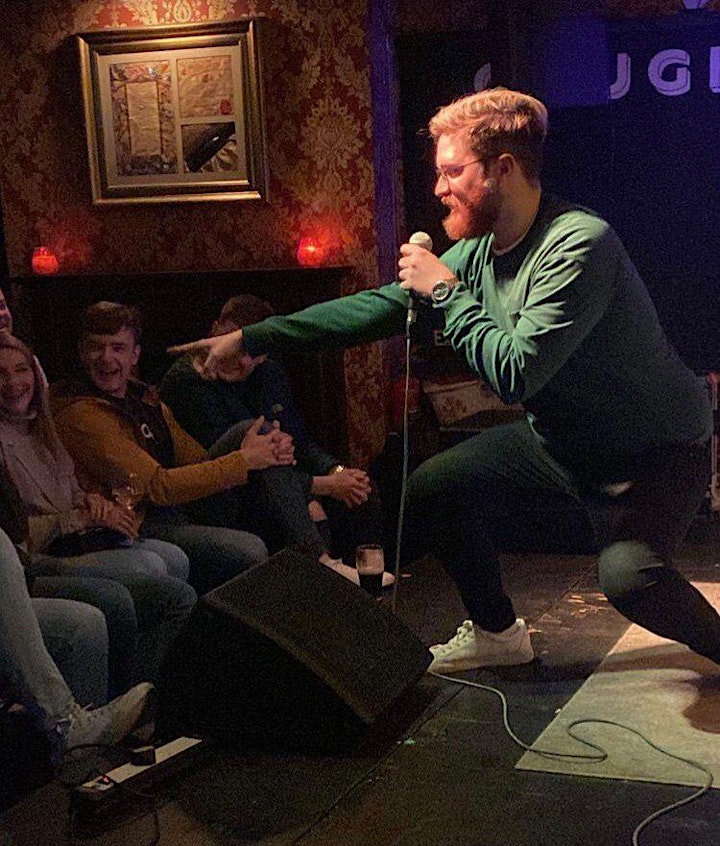 "Co-Founder of the Rebel City Comedy Club and a positive pessimist with a passion for telling stories. Ray Murphy began searching for opportunity outside of Cork after the Pandemic and has since performed all over the country including Bray, Mullingar, Galway and Dublin."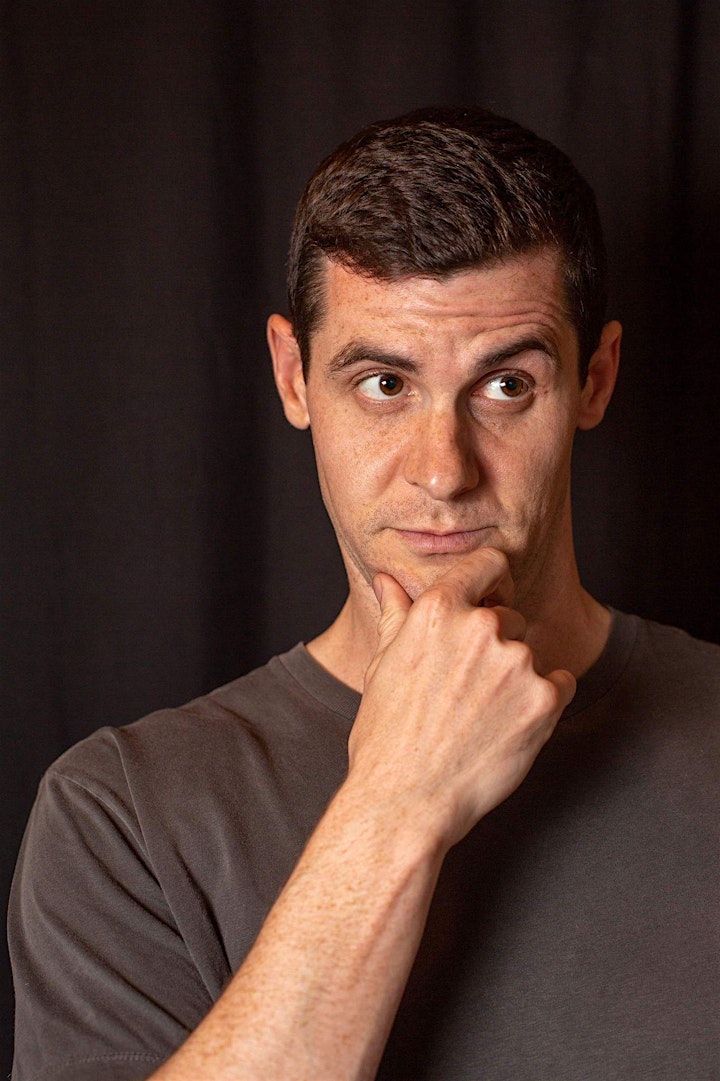 A native of Philadelphia, Bill Conry relocated to Dublin three years ago to learn the meaning of the word "craic"...and for an opportunity with work. Bill immediately found humor in the cultural differences between Ireland and America and decided to share those observations on stage to strangers. He's been performing comedy the past three years around Dublin (Craic Den, Comedy Shed, Ha'Penny Bridge Inn among others) and on work Zoom events (shockingly, he hasn't been fired). Bill also moonlights as a TikToker, creating a viral series of videos comparing America with Ireland.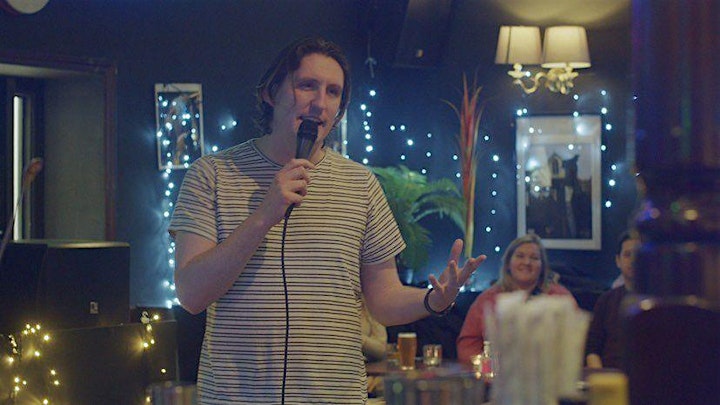 A regular around the Dublin Comedy Scene, Rían Glynn has been entertaining audiences around Europe since 2018. Whether discussing the issues a language barrier raises with his in-laws, demonstrating his love of graphs or detailing the many issues with the lyrics in some of his favourite songs, Rían will be sure to leave you laughing and questioning his sanity in the process. When not gigging around Dublin he can usually be found hosting @dublin_comedyyard at MVP or posting pictures of his dogs on Instagram @rianglynn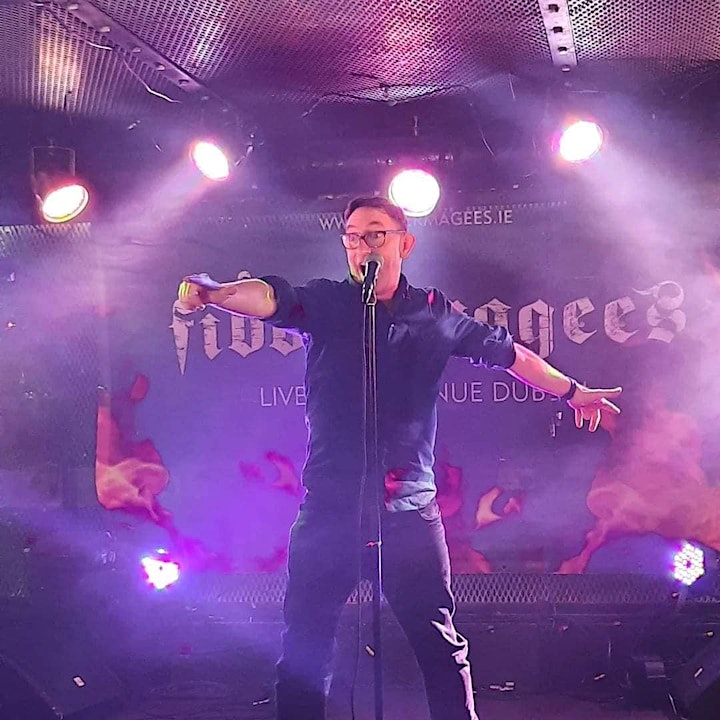 Ciaran McMahon has been feverishly teaching stand up workshops, and is your MC for the night for Sunday Funny Sunday in Anseo on Camden St. 7.30pm -8pm
Book early-ticket holders get seats!Thats how quick and responsive you have to be in comedy-
'So, how do you keep it so fresh Ciaran?' 'Well Bob, when I'm not MCing this show, l'm doing stand up in Longford, Prague or Barcelona, l'm teaching 'you talk funny' stand up workshops- many of the best graduates are performing on the scene and in the shows for Sunday Funny Sunday
I also do improv ccmedy weekly to sold out shows with Laughter Lines Dublin.
But on Sunday 12th June I can't wait to be hosting some wicked comedy - in the best wee venue in Dublin -so exciting!
Co-creator Colm Denham started stand up at the end of 15 year career as a chef. He intends for his jokes to be tasty little morsels to be enjoyed by the public. Unfortunately he broke all the health safety rules and now everyone has come down with a bad case of Salmonella. Riddle me this… Why is it called Salmonella when you can't get the bacteria directly from a Salmon? A better name would've been Vomitypoopmess. Most of his opinions are based on archaic texts such as Will by Will Smith or Jordan by Katie Price so please forgive him for his antiquated world view.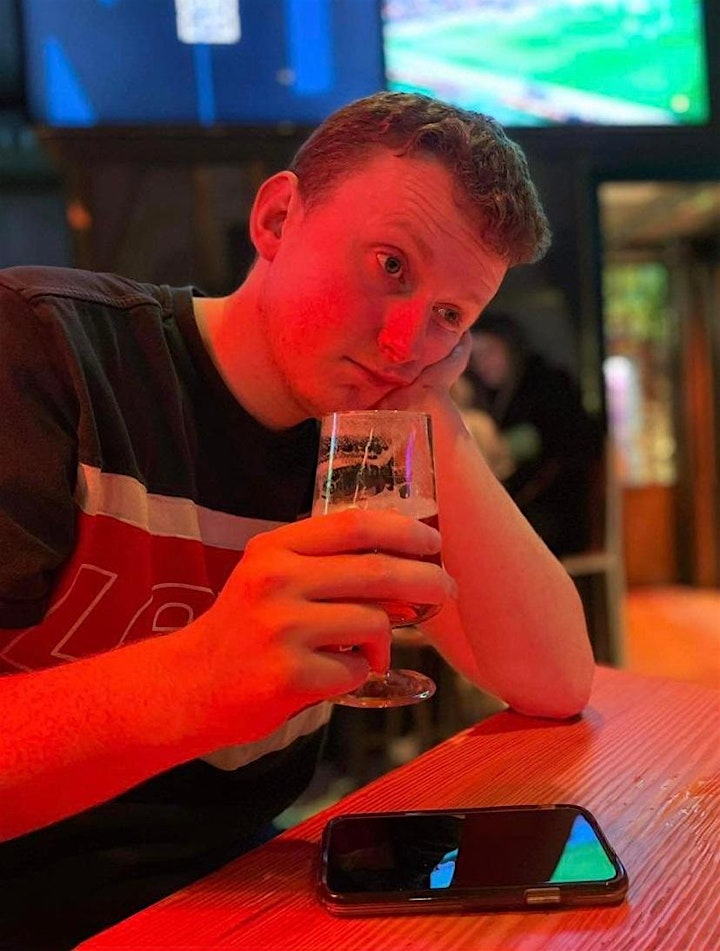 Our co-creator Padraig Ormsby will be front of house on the night.
Padraig is a manic depressive, but when he is up he is up! and will most likely NOT bomb horrendously on the night or as he might say, 'lowering the standard, for the comedians to shine'. Sympathy laughs are encouraged....but he has somehow managed to win the much coveted audience voted Lucky Duck Award at the battleoftheaxe.com hapenny bridge inn comedy competition after starting comedy right before the pandemic (yep good timing) don't miss your chance to see the charismatic enigma of the Dublin scene!
You are in very good hands on the night!
Interested in signing up for a 5 min spot?
copy and paste this link and you can!
https://docs.google.com/forms/d/e/1FAIpQLSdE-8momILYN0LHec_ntrs3AhGuPhutMCvJV7QfOrWg-VE3kg/viewform
Special thanks for the sexy design of the poster logo by Brian Guilfoyle from Feckett!
@brianguilfoylecomedy
Do share this event with as many people as possible we would love to have a wicked club to see the best acts on the scene perform and that means an excellent audience too! Only the cool people like you...