Description
The Market Studios, Halston Street, Dublin 7 1.30-5.30PM

SUNDAY APRIL 28th. COME EARLY -ROOM OPEN FROM 1.00PM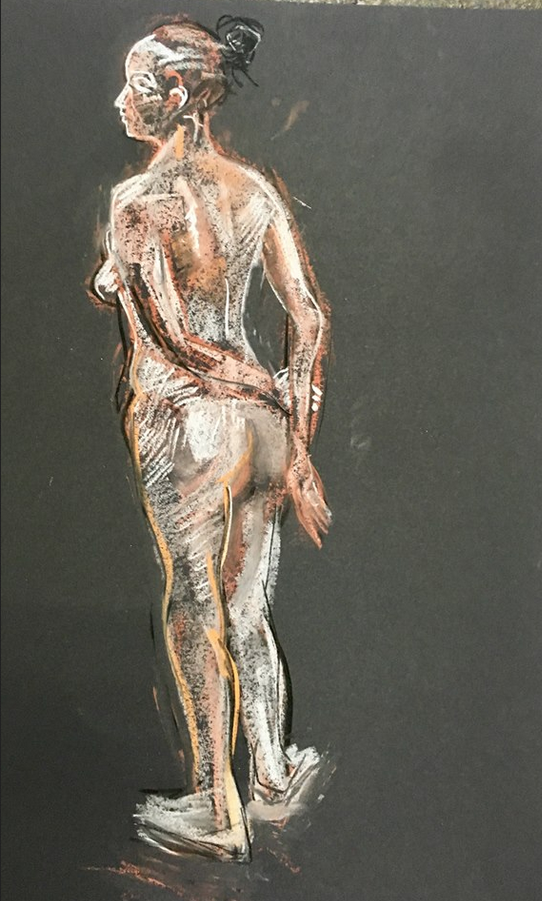 The format will be an hour of short poses (one minute-five minute- ten minutes) and then a single pose for the rest of the time. It'll be from 1.30-5.30PM. This is an untaught class.

The light is interesting, so you could really work on a finished drawing. It's untaught, so you can also choose to move around and do a series of twenty-five minute drawings if you like.
​
It's 35€ for the full session and all the usual paper and materials will be available, and we have large easels and boards if you want to work on a bigger scale. Numbers will be limited, so it's essential to book in advance.
COMBINATION OFFER:
Do the taught class on Wednesday April 24th (6.45-9PM) PLUS the Sunday long pose on April 28th (full price 60€) - do both for only 46€-Save 14€! The taught class on Wednesday evening will have a long pose of about an hour- so this is a good way to hone your skills and then really explore them on the Sunday.
To avail of this offer use this link:
www.paypal.me/dublindrawing/eur46
or email dublindrawing@gmail.com

The Market Studios (animation studio for Pulse College) is here:
https://imgur.com/vX5sglj
​
Long Pose Life Drawing on
SUNDAY APRIL 28th. COME EARLY -ROOM OPEN FROM 1.00PM