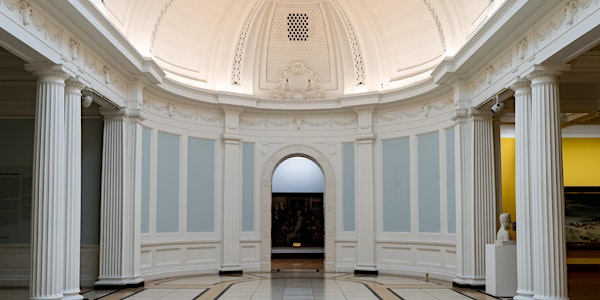 Sundays at Noon : South Indian Vina Concert – Karaikudi S. Subramanian
Sundays at Noon present : South Indian Vina Concert – Karaikudi S. Subramanian
When and where
Location
The Hugh Lane Parnell Square North D01 F2X9 Dublin 1 Ireland
About this event
Sundays at Noon Concert series from the sculpture hall of the Hugh Lane Gallery.
Admission is Free
South Indian Vina Concert – Karaikudi S. Subramanian
Karaikudi S. Subramanian is a senior-most vina player. He is one among the most renowned masters in the field of South Indian classical music known as 'Karnatak' music. In this concert, Subramanian performs some masterpieces of Karnatak music on the vina.
Subramanian's authentic and traditional style of vina playing is rare and highly regarded in the field of Karnatak music. He represents the 9th generation of the illustrious Karaikudi Vina Tradition. The Karaikudi style of vina playing is well known for its clarity of expression, precision in details and its strong conviction in the fundamentals of music making.
Karaikudi S. Subramanian will be accompanied by the renowned mridangam player Karaikudi Krishnamurthy
Programme
1. Sāmi Ninnē (Varṇam) – Rāgam: Śaṅkarābharaṇam – Tāḷam: Ādi – Composer: Veenai Kuppayyar
2. Śrī Jālāndharam – Rāgam: Gambhīra Nāṭṭai – Tāḷam: Ādi – Composer: Jayachāmarājēndra Waḍiyār
3. Māyātīta Svarūpini – Rāgam: Māyāmāḷavagouḷa – Tāḷam: Rūpakam – Composer: Mudduswāmi Dīkṣitar
4. Ambā Nīlāyatākṣī – Rāgam: Nīlāmbarī – Tāḷam: Ādi – Composer: Mudduswāmi Dīkṣitar
brhaddhvani.com