Event Information
Location
The Darkroom, 32 North Brunswick Street, Stoneybatter, Dublin 7
32 Brunswick Street North
D07 A070 Stoneybatter
Ireland
From shooting to scanning, Super 8 immersive weekend workshop
About this event
FDS01 - Super 8 Weekend Workshop
From shooting to scanning, Super 8 immersive weekend.
Start the day by learning how to use the camera and its creative applications. Look at other films made here to show you the possibilities of what you can achieve. if you have an idea or a story you would like to shoot let us know in advance so we can help you set it up.
The next day hand develop your film and scan it with a screening at the end, and maybe with a glass of sparkling water or wine.
Duration
2 Full days, Time: 10.30am-4.30pm
______________________________
Dates: 28th & 29th May 2022
Price: €280.00 (10% deposit through Eventbrite) Outstanding balance MUST be paid in full before the start of the class. We will email you a link for the payment.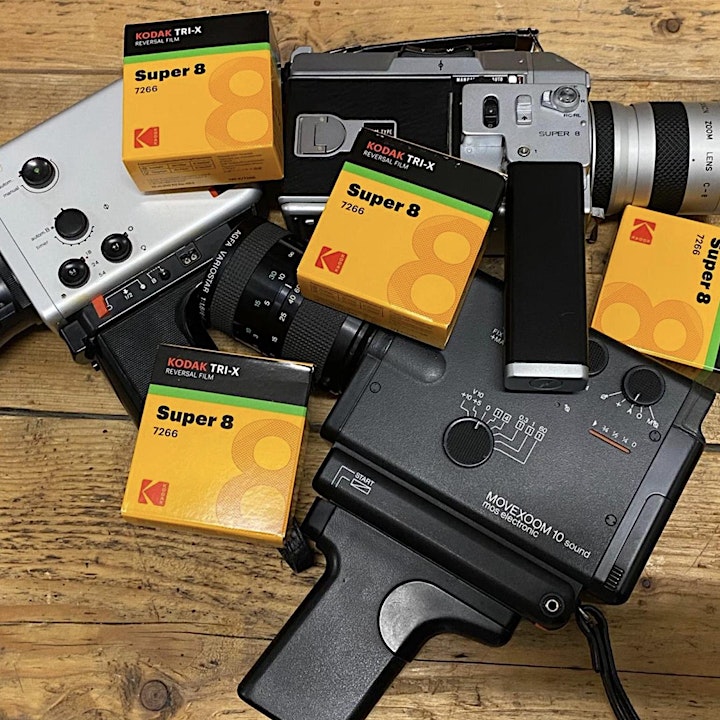 Date and time
Location
The Darkroom, 32 North Brunswick Street, Stoneybatter, Dublin 7
32 Brunswick Street North
D07 A070 Stoneybatter
Ireland