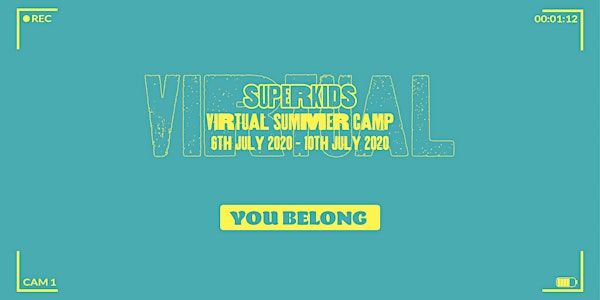 SuperKids VIRTUAL Summer Camp 2020
This year we are having our very first VIRTUAL SuperKids Summer Camp on the 6th July 2020 - 10th July 2020. And the best part, it's FREE!!
About this event
🗓 Our VIRTUAL camp is happening 6th July 2020 – 10th July 2020
👥 Our VIRTUAL camp is available for ages 5-12 year olds
💻 Every morning there will be a live video streamed at 11am (on the 'Alive Church Ireland' YouTube Channel), your kids can watch live or at any other time during the day! We are working hard on creating interactive and fun content for your kids to enjoy!
🎫 Registration for VIRTUAL Camp is FREE! You will receive an email each morning with a link to the Live Stream.
📂 We have a limited number of 'Camp Packs' available with all kinds of activities for your kids to do throughout the week! These 'Camp Packs' are free (contents may vary), but you must register to claim one! 'Camp Packs' will be available to collect the week before the VIRTUAL camp begins (you will receive an email regarding 'Camp Pack' collection days).
🔒 For your child's safety we are making each Live Stream private.
Please Note: If you want to receive the Live Stream link, you must register!