Description
Agenda
In this talk, you will learn how Agile values, principles and practices can be applied in many contexts and industries, and not only related to technology; leading to customer success.
If you're a designer, product manager new to agile, this agile talk will come with many practical tips that you can apply to your workflow.
6:00 - Networking (food and drinks)
6:30 - Surviving Demanding Stakeholders and Achieving Customer Success with Agile

Speaker: Cristiane Pitzer - Head of Design & Agile Transformation for Retail inMotion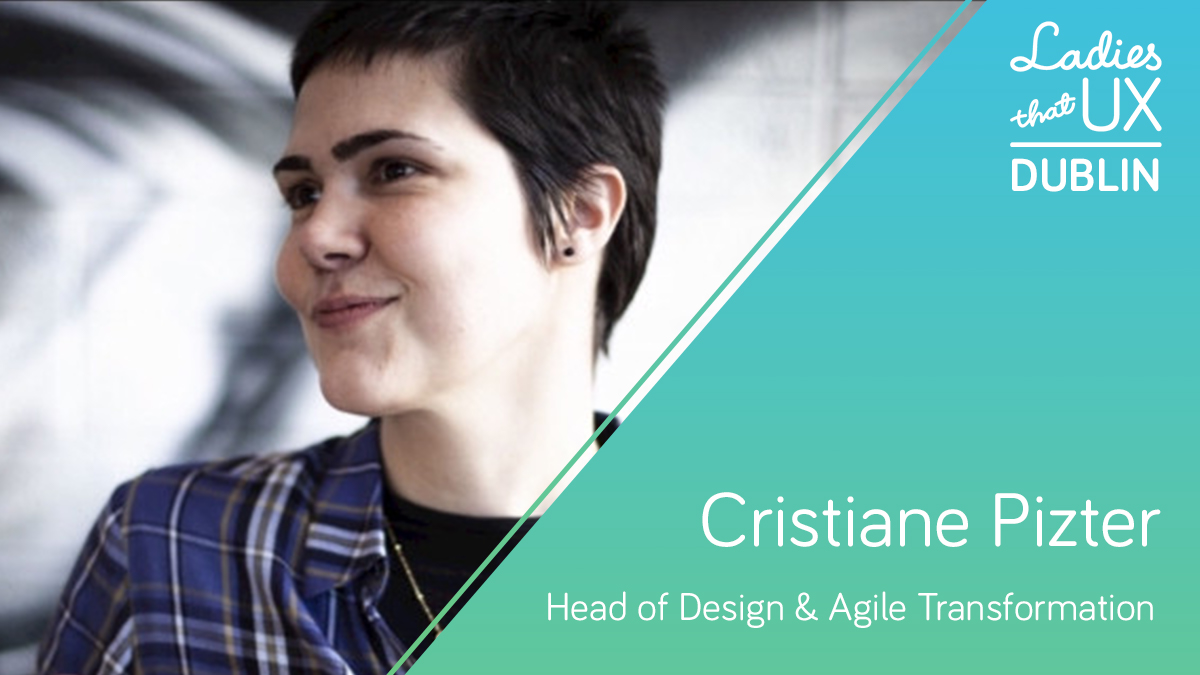 Bio:
Cristiane (Coca) Pitzer is a senior manager with over 15 years' on process improvement initiatives to implement best practices for Agile project management.
Over the 15 years, she has held multiple roles including scrum master, agile coach, Head of Agile & Agile Transformation and certifications include KPM1, CSP and PSM.
7:15 -Q&A
7:45 Closing remarks & networking
8:30 - 9:00 - Event Closing
Thanks to Ninedots for being our event sponsor of February!
JOIN OUR COMMUNITY
PARTNER WITH US
If you are interested in sponsoring an online or offline event, advertising your business, having a vendor/demo/business table at our event e-mail us at dublin@ladiesthatux.com
TERMS OF PARTICIPATION AGREEMENT
You agree that you are responsible for any accidents or damages that you cause. You also agree to not hold Ladies that UX Dublin, or any of the event supporters liable for any loss, damage, injury, or any other unforeseeable incident.
You agree Ladies that UX Dublin, is not responsible for circumstances that may necessitate for substitutions or cancellations of speakers.
By participating in the event, you grant Ladies that UX Dublin permission to capture photo/video of the event.
By registering for this event, you also consent to receive email communication from Ladies that UX Dublin and its programs about events and updates that may interest you.
Sometimes we charge for tickets and tickets are non-refundable.
If you are unable to attend, you have the option of giving it to a friend or team member to attend in your place.