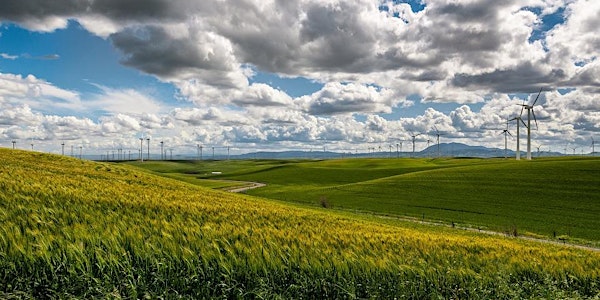 When and where
Location
Teagasc, Ashtown Food Research Centre Scribbletown, Dunsinea Lane Dublin 15 D15 DY05 Dublin Ireland
Description
Sustainability Forum
Sustainability is a term widely used in discussions around agriculture and the food production. Despite this, debate over the concept's precise meaning continues, with sustainability meaning different things to different people. To some, sustainable agriculture can mean agricultural production that is in harmonious with the environment; to others, it may mean a system of production that can secure its own financial future. The sustainability of agriculture can also be thought of in terms of the sociological dimensions of rural life such as work-life balance, age profile and isolation. More recently, sustainability has been considered in terms of innovation and technological adoption or the extent to which actors in the agricultural sector embrace change.
In the latest report, produced by Teagasc economists, agricultural sustainability is examined at farm level across multiple dimensions (economic, environmental, social and innovation). Using activity data derived from the Teagasc National Farm Survey (NFS), in conjunction with research from the natural and social science literature, it is possible to provide a range of sustainability measures for Irish farms.
Data in this study are representative of 2012-2017 period and reports results across a range of farm system types. The advantages of using Teagasc NFS data for the development of such indicators include the objective, verifiable and representative nature of the data. This coupled with the wide spectrum of variables recorded make it an ideal data source for the development of sustainability indicators and for the credible reporting, both in Ireland and internationally, of changes to the sustainability of Irish farms through time.
Teagasc now invites interested parties to a half-day conference to explore how sustainability metrics are evolving across various farm systems in Ireland.
The conference takes place on the morning of Tuesday March 26th at the Teagasc Conference Centre, Ashtown, Dublin 15.
Registration
While there is no charge for this event, lecture theatre capacity is limited and prior registration through Eventbrite is necessary.
Registration will close on Friday March 22th.
Conference Programme
10.00 Registration – Tea/Coffee
10.30 Opening remarks
Gerry Boyle, Director Teagasc
10.45 The sustainability challenge – Setting the scene
Trevor Donnellan, Teagasc
11.05 Review of current sustainability metrics across Irish farm systems
Cathal Buckley, Teagasc
12.00 The challenge of measuring biodiversity at farm level

John Finn, Teagasc
12.30 Q&A and Discussion
13:00 Close
Directions to the venue
By car: The Teagasc Conference Centre is located off the Castleknock M50 exit and free parking is available on site.
By taxi: A taxi from Dublin City Centre to the Conference Centre will cost about €15
By public transport: The Conference Centre is about 10 minutes' walk from Ashtown Train Station and is also serviced by Dublin Bus route Nos 37 and 38.