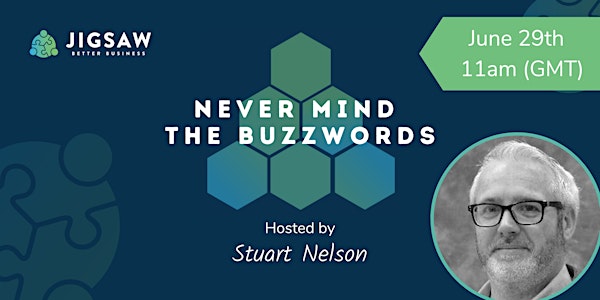 Sustainable Business Models with Triple Bottom Line - People,Planet,Profit
Sales Have Ended
Registrations are closed
Sales have ended for this session, but be sure to check out our other upcoming sessions here - https://www.eventbrite.ie/o/never-mind-the-buzzwords-38612457343
We will introduce the Sustainable Business Model canvas, a great tool to enable maximise the sustainability impact of your business
About this event
Almost all business owners and leaders support the need to "Green Up" their business and the need for us all to be sustainable in our private and business lives.
This requires a company to consider not only the economic but also the environmental and social outcomes of their business activities.
Balancing all 3 is a significant challenge and proving to be difficult to achieve. The introduction of Sustainability Development Goals, Employee Mobility, and Customer Demand has increased the urgency of creating a Sustainable Business Model with a Triple Bottom Line critical to the viability of our businesses.
Some of the Challenges Businesses face when trying to achieve this are:
Mind Set: Many often still assume that taking sustainability seriously requires economic sacrifices
Incentives: Our people are not incentivised to take sustainability into account and clear sustainability- related KPIs and OKRs are missing
Complexity: Implementing a sustainability strategy across a company is a challenging task
Measurement: It is difficult to measure impact and there is a lack of common standards
Tools: There is a lack of tools and processes to implement sustainable business practices into daily operations (R.Gerlach 2019)
Join us on the 29th of June 2022 at 11am (GMT+1) if you would like to…
Discuss the Sustainable Development Goals & how they fit to the 3BL (Triple Bottom Line)
Introduce 4 Key tools to Innovate and Redesign your future Business
The Sustainability SWOT Analysis
The Sustainability Balanced Score Card
Sustainability Impact Canvas
Sustainable Business Model Canvas
Learn how to innovate our existing business model with probing questions, to create a Strategy and Action Plan to shape our business to be one that serves the 3BL – People, Planet, & Profit
As with all Buzzwords events, there will be plenty of discussion, and tools and templates will be made available.
Never Mind the Buzzwords
"Never Mind the Buzzwords" goes beyond the jargon and come away from each session with tangible tools, tips, and strategies. It'll be a great space to get food for thought and build your network.
To stay in the loop on similar future events, you can opt-in to our mailing list at the checkout.
You can also join the group on LinkedIn, where you'll find upcoming events, resources and research, and recordings of previous sessions.