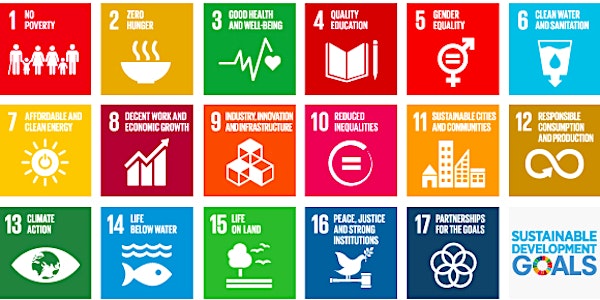 Sustainable Development Goals - why they are relevant for your business?
Sustainable Development Goals (SDG's) are bandied about daily in the business world. Do we really know what they are and which ones apply ?
About this event
The 17 UN Sustainable Development Goal (SDGs)...
What are they? and
How do you set them for your Food/ Drink Business?
Workshop Aim and Objectives
On successful completion of this workshop, participants will have gained a basic introduction to:
- the importance of Sustainability in the business environment and the need to change
- an Introduction to The 17 UN Sustainable Development Goals (SDGs)
- Setting Green Goals for your food/ drink business which are achievable and of value
This workshop will be faciliatated by Derek Hannick, Director of Lean and Green Management Services, based in Mayo and Cork.
Incorporating some of the United Nations Sustainable Development Goals (SDG'S) will give your business a competitive advantage over others for now. However, over the next few years this will be reduced to a head start, as all businesses will have to follow compliance regulations as and when they are introduced, to reduce carbon emissions.
For Mayo Food & Drink Clients ONLY
It may be possible for qualifying business owners and managers to be supported through 1to1 training over the next 4 weeks to develop ways their business can improve their sustainability and reduce the impact of packaging in Iine with the Climate change policy in Ireland.