Sales Have Ended
Registrations are closed
Ticket sales have ended for this event as the event is fully booked.
Sales Have Ended
Registrations are closed
Ticket sales have ended for this event as the event is fully booked.
A short briefing outlining the SEAI Sustainable Energy Communities Network and how Cork City communities can get involved and benefit
About this event
Energy Cork, as one of the Mentors working with SEAI's Sustainable Energy Communities in the Region, is delighted to invite you and your neighbours to attend a short introductory presentation on the SEC Network and how Cork communities can get involved and benefit by being part of the Network.
The Briefing will take place on Wednesday 8th December 2021 from 7pm to 8pm.
The Sustainable Energy Communities (SEC) Programme is a nationwide initiative which aims to support Ireland's transition to a more energy efficient, sustainable future. The SEC Network has almost 600 groups working together to improve their communities.
A Sustainable Energy Community is any group of people who come together to improve how energy is used for the benefit of their community. They look at how we can use energy in a sustainable, holistic way. A SEC can include a range of different energy users in the community such as homeowners, sports clubs, community centres, local businesses and churches. In this way, a SEC connects sustainable energy, local economic development and public wellbeing. Communities are provided with mentoring and technical support at every stage, so there is no need for communities to have any prior energy knowledge or experience.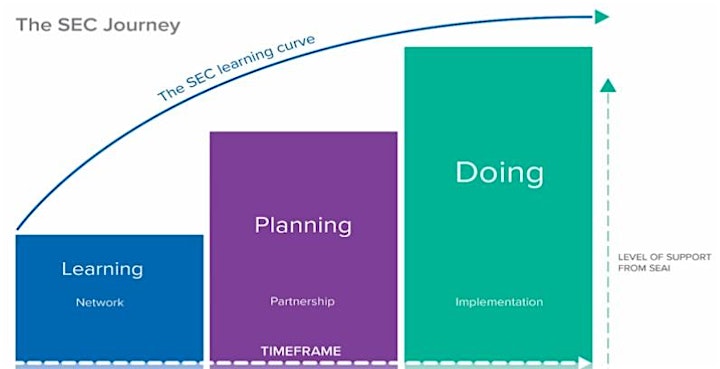 The Event will hear from Kieran Lettice, Cluster Manager of Energy Cork and SEC Mentor for communities in Cork City.
This Event will be recorded and the recording may be made available online.
This event is free to attend and is open to anyone who is interested in learning more about Sustainable Energy Communities. The SEC network is a nationwide network from SEAI so if you're not from Cork City, you're still very welcome to attend.. Registration is essential. Simply register via the link on the right.
The work of the Energy Cork Cluster is made possible by the support of Cork County Council and Cork City Council via their respective Economic Development Funds.
Details of how to connect to this online event will be circulated by email to registered attendees on the morning of the event.
If you have any queries, or would like to be removed from Energy Cork's mailing list, please email: office@energycork.ie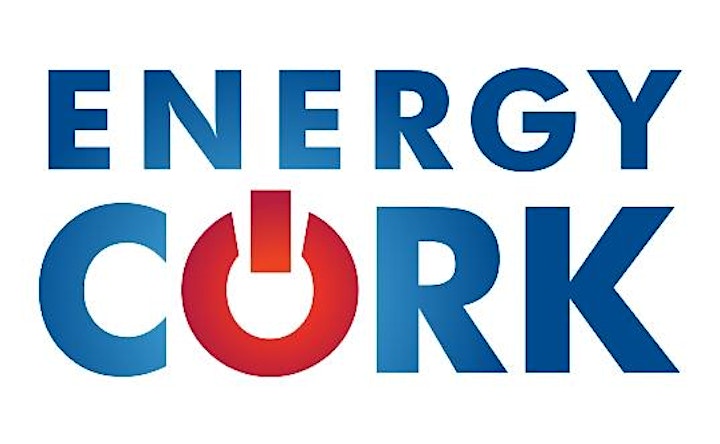 Organiser of Sustainable Energy Communities - An opportunity for Cork City communities
About Energy Cork
Energy Cork is the energy industry cluster for the Cork Region. Energy Cork is an industry-driven organisation. Members include a very broad mix of organisations active in the energy business in Cork. The organisation pursues coordinated actions to strengthen research, enterprise and employment within the energy sector in the Cork Region. The initiative is supported by Cork City Council and Cork County Council through their respective Economic Development Funds. Energy Cork was initially conceived by Cork Chamber with a view to building on the unique opportunities for the region to secure competitive advantage in the energy sector.