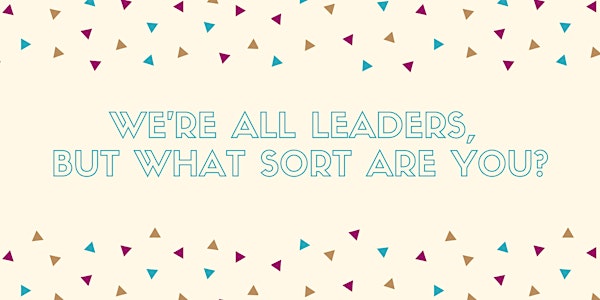 SWIBN April Event: We're All Leaders, But What Sort Are You?
We'll be joined by Finola Howe who'll be talking to us about leadership.
About this event
Hello Ladies!
It's time again for the SWIBN monthly main event! This month we'll be joined by Finola Howe who'll be talking all things leadership.
Finola's talk will start off by looking at the broad umbrella of leadership and will then explore the topics of: bright and dark sides of leadership, leadership in business, leadership styles and traits/behaviours, and finally, gender and leadership.
About Finola:
With 25 years industry experience, holding various Engineering, Management and Senior Executive leadership positions, Finola has extensive experience in leading and developing individuals and teams. Leadership has been a topic of interest to her since starting her 1st team management role over 20 years ago. Over years of leading global teams and large organisations both in international locations and in Ireland, she became immersed in the psychology behind motivating individuals and teams to excel, and understanding the various styles of leadership that successful leaders employ. This became a focus for further academic studies and research, and in 2012 set she set up Danu Consulting, working with organisations to transfer learnings through leadership training, executive coaching and facilitated workshops. She currently spends her working life between Danu Consulting clients and with IT Sligo, as a primary interface between Industry and the Institution.
Finola holds a B Eng. (Hons) in Mechanical Engineering and Diploma in Industrial Studies from the University of Ulster, Northern Ireland. She holds an executive MBA from Columbia University Business School, New York and an MSc in Work and Organisational Behaviour from Dublin City University. She is an accredited Mediator specialising in workplace mediation and working with senior leadership teams to create alignment and develop team dynamics, is an Executive Coach and member of the Association for Coaches, and has qualifications in Psychometric Ability and Personality testing.