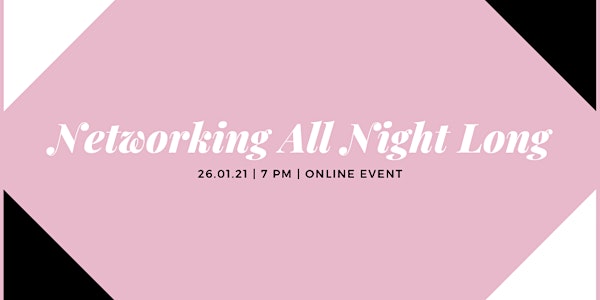 SWIBN January Event: Online Networking All Night Long
Let's herald in 2021 by getting to know each other a little better!
About this event
Happy New Year Ladies! After a very tough 2020 for all, hopefully 2021 will bring better fortunes.
As I'm sure you know, the MO of SWIBN is to create new business connections between businesswomen in Sligo. Though we can't make these connections in person right now, we can make them via everyone's current best friend - Zoom! On Tuesday 26th January at 7pm, we'll be hosting an online networking session, during which you can get to know your fellow SWIBNers better, and hopefully make some great business connections!
If you know someone who you think would benefit from being a SWIBN member, this is the perfect night for them to join us! As ever, RSVP is free once done on this page.
We can't wait to see you then!