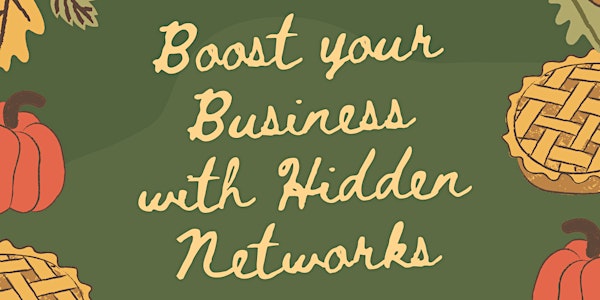 SWIBN November Event - Boost your Business with Hidden Networks
Boost your Business with Hidden Networks - the Alumni Way with Dr. Maria Gallo
About this event
Hello Ladies!
We're so excited for this month's SWIBN event where we'll be joined by Dr. Maria Gallo to talk about boosting our business networks - the alumni way!
How can your hidden networks enhance your business? In this energising session, Dr. Maria Gallo, author of The Alumni Way: Building Lifelong Value from Your University Investment, reveals how your shared life experiences are precious networks to enhance your business. Maria believes we each have an enriching, powerful network. During this session, you will gain practical tips and strategies to build and foster your network. By demystifying the alumni term, Maria will take you and your business on a journey to thinking creatively about your connections from life, for life.
Bio
Maria is the founder of KITE- Keep in Touch Education Ltd that offers speaking engagements, workshops and research services on the power of alumni and diaspora networks. Passionate about alumni potential, she has over 20 years of higher education leadership experience in both Canada and Europe, including recently at St Angela's College, Sligo. Alongside her social enterprise, Maria is a TEDx Speaker and a Visiting Research Fellow at the Centre of Social Innovation- Trinity Business School, Trinity College Dublin.
Those that attend the session will receive a discount code of 30% on the purchase of The Alumni Way book.