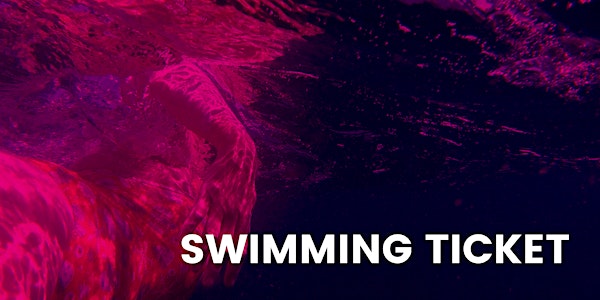 Swimming a Long Way Together: Cork Endurance Swim – Swimmer Tickets
A 30-hour swimming and performance event that reimagines Mercedes Gleitze's record breaking endurance swim in Cork, by artist Vanessa Daws.
When and where
Location
Midleton College Connolly Street Midleton Ireland
About this event
This event is a 30-hour Endurance Swim relay at Midleton College swimming pool with a continuous programme of performance and music accompanying the swim on the pool deck.
This event will reimagine pioneer swimmer Mercedes Gleitze's 30-hour Endurance Swim that she carried out at the Eglinton Street Baths in Cork in 1930. Music and audience participation were really important to Mercedes - whilst she swam continuously around the pool, musicians, bands and other performers were playing on the pool deck to keep her spirits up, and members of the public would read her the newspaper. This event will capture the spirit of Mercedes' swim, transforming it from a solo effort into a community celebration.
There are different ways to be involved in this event – as a performer, swimmer, or spectator.
Swimming slots are available every 20 minutes throughout the event. There are 5 places available per time slot.
The event is a collaboration with Water Safety Ireland and half of all ticket sales will go to support the important work of Water Safety Ireland members in teaching swimming and lifesaving.
About the Swim
Choose your start time to reserve your place.
Start Times: Every 20 mins. Depending on your ability and level of comfort you can swim for up to 60 mins with this ticket. There is no minimum swim time - you're welcome to join us for a short dip.
We ask that you arrive no more or less than 10 mins before your assigned time slot. Changing facilities are available on site.
You will be swimming in a 16.5m outdoor (heated) swimming pool.
Do bring plenty of warm clothes, dryrobes and waterproofs.
In order to follow the spirit of Mercedes' swims, once you are in the pool we ask that you swim continuously in a clockwise circle, at whatever pace you wish, using whatever swimming stroke you wish.
You will be able to watch the live performances whilst you swim as well as on the big screen before and/or after your swim.
The performance programme will be live-streamed and the whole event will be documented through film and photography as part of the Swimming a Long Way Together project. In signing up to participate in this event you understand that your image may appear in the event documentation, which will be used specifically to share the project in the future and for Vanessa Daws' own archives.
Getting there
Midleton College is served by a regular bus service and train to Midleton. Free parking is available at Midleton College .
About the Project
Swimming a Long Way Together draws inspiration from pioneering swimmer Mercedes Gleitze as part of its wider celebration of swimming and swimming communities. As a durational project led by visual artist and long-distance swimmer Vanessa Daws, it unfolds over the course of a year across a series of large-scale live events and exhibitions in Dublin, Cork, Galway and Donaghadee. These expansive moments retell some of the story of this incredible woman and reflect on contemporary experiences of swimming – as a practice of endurance, for wellbeing and as a collective and social pastime.
Essentials
All under 18s must be accompanied by a guardian
We encourage the wearing of face masks on arrival, in the changing area and to maintain social distancing.
This event is being delivered in line with government COVID-19 guidelines.
Spectator tickets are on sale here, where you can book time to view a performance from the pool deck.
For more information visit the Swimming A Long Way Together website