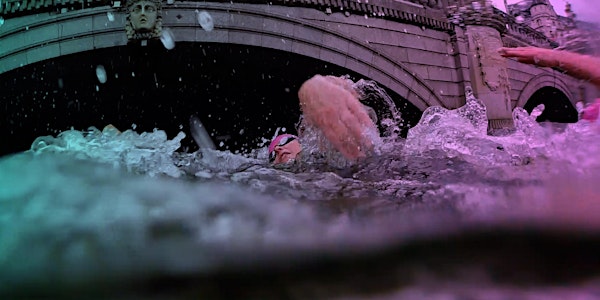 Swimming a Long Way Together Dublin Swimposium
The Swimposium will take participants on a day-long journey across Dublin Bay, with swims, talks, sounds and music along the way.
When and where
Location
Sandycove Beach Sandycove Beach Sandycove Ireland
About this event
20th century pioneer swimmer Mercedes Gleitze and her long distance, open water swimming feats provides a context for this event. The Swimposium will echo the swimmer's embodied experience of duration, across time and distance, and investigate the connection with the physical and psychological space of the ocean.
Sandycove Beach is the starting point for the event, which begins with a morning swim. There will be morning and afternoon presentations and discussions with invited speakers that straddle the creative, health, academic and swimming worlds, opening up a discussion on swimming, its impact on the body and its role in communities.
Tickets are €20, which includes meals and refreshments across the course of the day.
---
About the Project
Swimming a Long Way Together draws inspiration from pioneering swimmer Mercedes Gleitze as part of its wider celebration of swimming and swimming communities.
As a durational project led by visual artist and long distance swimmer Vanessa Daws, it unfolds over the next year across a series of large-scale live events in Dublin, Cork, Galway and Donaghadee. These expansive moments retell some of the story of this incredible woman, and reflect on contemporary experiences of swimming – as a practice of endurance, for wellbeing and as a collective and social pastime.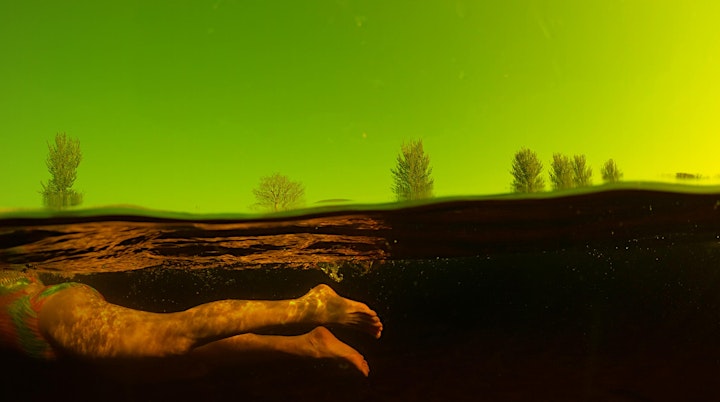 Schedule of events:
Meeting point: Sandycove Beach, 9am (see below for parking facilities, transport and catering)
Please note, events take place outdoors.
Early morning sea swim and breakfast
25 minute walk to Moran Park outside the Lexicon Library, Dún Laoghaire
Presentations & Panel Discussion 1 - Mercedes Gleitze, Swimming and Endurance
The Swimposium will be introduced by Cliodhna Shaffrey,
Speakers: Philip Hoare, Anna Maria Mullally, Lisa Cummins and Rosie Foley
(The talks will take place in an outdoor setting)
20 minute walk to Windsurfers Pier
Lunch and sea swim
Bus Transportation to Clontarf Baths
Presentations & Panel Discussion 2 - Swimming as a practice of wellbeing
Speakers include Ronan Foley, Hannah Denton and Easkey Britton
(The talks will take place in an outdoor area of Clontarf Baths)
Bus Transportation to Bull Island
Evening meal on the beach and performance of "As easy stop the sea" written by Ruth Clinton and sung by Landless.
(This will take place in an outdoor setting)
Bus will depart near Bull Island at the close of the event 8pm (approx.)
Transport to and from event locations
The Swimposium will provide a bus for the afternoon.
If you would like to use this bus please pay the €5 bus fare. (Payable at time of booking)
You may also choose to make your own way between venues, by car or bicycle.
You can park your car in the Lexicon Library carpark for €5 a day.
The two morning swims are a 20-minute walk from the Lexicon Library.
The bus will bring everyone back to the lexicon at 8pm (approx.) in the evening. The car park is open until 11pm.
Ticket includes
Entry to all talks and presentations
3 x swims - these are not over a course, they are fun dips please note, if you are unable to swim you can enjoy as a spectator on the day!
Picnic style breakfast, light lunch and a curry supper. All food is served outside.
Transport if required between venues
Parking
We advise people to leave their cars in the Lexicon Library car park for €5 a day.
The car park is open from 7am. If cars are parked before 9am, the rate is €5 per day or from after 9am it is €6 per day and we advise you to park your car early on the day.
The event bus will bring you back to the Lexicon car-park at 8pm
Essentials
Warm clothes are essential, this is an all outside day long event, so bring your dry robes and waterproofs.
If you own 3 pairs of swimming togs bring them as well as there are 3 chances to swim.
For more information visit the Swimming A Long Way Together website
Discover more about the people behind Swimming A Long Way Together here