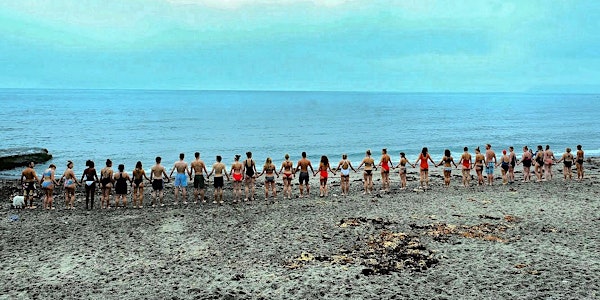 Swimming Into Connection
This gathering is all about exploring our relationship with the sea, returning to our bodies, music, finding tribe & embracing the elements.
Refund Policy
Refunds up to 1 day before event
About this event
We will be gathering together on White Rock Beach to explore the connection we have to ourselves, to one another and to our blue home, the sea.
The morning begins with a yoga & movement practice for all levels that prepares our body and mind for the swim and opens us up to exploring our own unique relationship and connection with the sea. We will have Caoivín joining us to play his beautiful music including the Irish whistle & flute throughout the sessions.
Then we enter the sea together as a tribe to fully connect into and embrace the the incredible healing and benefits the water has upon us on a physical, mental and spiritual level. There is no pressure to stay in for a certain length of time, it is all about tapping into what feels good in your body on the day so it may just be 10 seconds or for whatever length of time suits you.
Returning to the beach after for warm tea, snacks and salty sea chats and craic! Everyone is welcome to bring instruments, songs, stories, poetry or anything they wish to share after the swim!
Also make sure to bring a towel or yoga mat for the yoga, warm clothes and a cup for the tea after!
Please note that this is a weather dependent event so it may be cancelled due to bad weather conditions.
I look forward to spending time on the sand and in the sea with you then. If you have any questions in the mean time please feel free to get in touch.
Grá, Nasc agus Uisce
Jen x