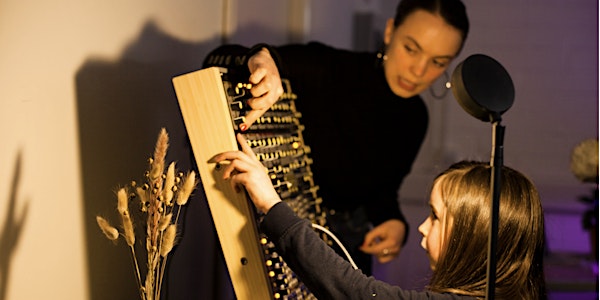 Synthesize_Her_: Sound Exploration Workshop (9 - 12 yr olds)
Synthesize_Her_ is a workshop where girls and marginalised genders are prioritised. It is open to people of all abilities and experience.
When and where
Location
Fingal Makerspace 1st Floor Blanchardstown Library Blanchardstown Ireland
About this event
Age group: 9- 12 yrs old
Duration: 2.5 hrs
No experience necessary.
Synthesize_Her_ is a collaborative experience and workshop exploring noise making technology, presented and facilitated by producer, DJ and engineer, Viva Dean. It also includes an historical overview of the role of women and gender minorities in sound production by DJ and writer, Kate Butler.
Key learning outcomes:
To understand the context and history of electronic sound production with specific focus on the neglected history of women and non binary producers and sound engineers.
To be able to explain in simple terms how electricity creates sound (voltage wave converted to pressure wave)
To name and simply understand the function of the electronic components that are needed to build an oscillator circuit.
To be able to recognise the basic functions of an analogue synth i.e. oscillator, envelope, filter, amplifier.
To make connections between the most basic circuits and how they apply to more complex modular and integrated setups.
*** PLEASE NOTE: When booking your ticket, you must be sure that you are available for the time and date that this event is taking place. We want a full group taking part and each ticket is used ***