A walk in the Urris Hills with Dr. Peter Wilson!
About this event
Following on from two online presentations by Dr. Peter Wilson earlier this year, the Inishowen Rivers Trust is delighted to host an outdoor walking workshop* in the Urris Hills on July 4th, with Dr. Wilson.
During the day we will walk and talk about the natural landscape changes that have occurred in the mountains since the ice disappeared about 12,000 years ago. This is an excellent chance to discuss, and identify, features and materials that have helped shape the mountains and rivers, in the company of a true expert!
Dr. Peter Wilson is a geomorphologist and hill walker living in Portstewart. He previously taught in the School of Geography and Environmental Sciences at Ulster University, Coleraine, and although now retired he continues to undertake research into landform evolution in Ireland, Britain and Norway. As a member of Mountaineering Ireland he has delivered lectures and conducted field trips in the Mournes and Donegal for the benefit of the membership.
*Please note this will be a strenuous walk across rough mountain terrain. You must wear sturdy hillwalking boots, and dress for an upland mountain environment. Footwear/equipment will be checked at the start of the walk, please be aware that anyone with unsuitable footwear and/or equipment will not be able to attend.
Funded by Rethink Ireland under their Innovate Together Award 2020, supported by the Department of Rural and Community Development via the Dormant Accounts Fund, and corporate partners including the Z Zurich Foundation, Oakfield Trust, Medtronic and Twitter.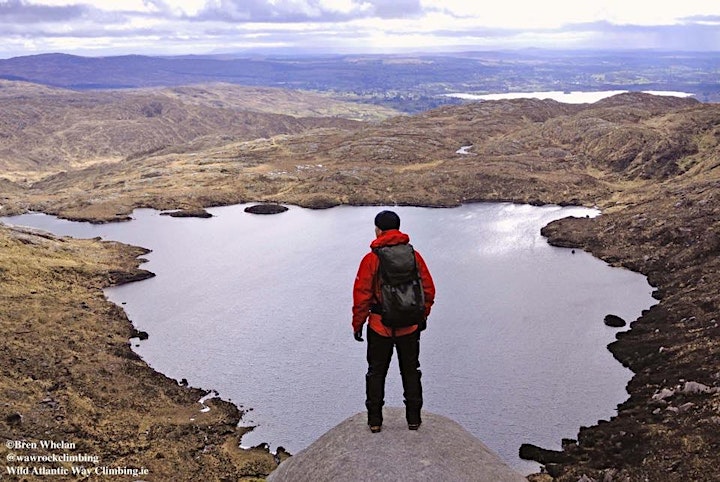 Organiser of Take a walk on the wild side!
The Inishowen Rivers Trust is a charity dedicated to the conservation, protection & restoration of the rivers and natural watercourses of Inishowen, Co. Donegal. Our aim is to raise awareness of the importance of understanding our rivers and catchments, including their fauna, flora, biodiversity, economic or social activity, and river catchment management, for the advancement of environmental protection or improvement for the benefit of the public.