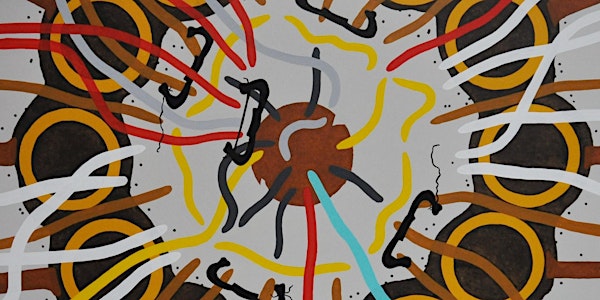 Talk: The Odyssey exhibition and much of what came before
With Artist Samuel Walsh and Author Robert O'Byrne
Date and time
Fri, 25 Feb 2022 13:00 - 14:00 GMT
Location
RHA Gallery (Royal Hibernian Academy) 15 Ely Place D02 A213 Dublin Ireland
About this event
In this talk, artist Samuel Walsh and invited speaker Robert O'Byrne, will discuss Walsh's current exhibition at RHA. The discussion will also consider previous work by Walsh, how the many themes in both technique and object matter have come about, and how aspects of these have provided impetus to move to the next theme.
If you require any further information or have any queries, please contact the Learning & Public Engagement Curator, Róisín Bohan, by emailing engagement@rhagallery.ie or tel: 01 661 2558.
Bio.'s
Robert O'Byrne is an author and lecturer specializing in the fine and decorative arts in Ireland. A former Vice-President of the Irish Georgian Society, he writes a monthly column for Apollo Magazine, and has also contributed to The Burlington Magazine and the Irish Arts Review. Since 2012 he has hosted an award-winning website, theirishaesthete.com: a book of his photographs from this site was published in February 2019.
Samuel Walsh was born in 1951. He studied at Limerick School of Art, Mary Immaculate College of Education, and the National College of Art and Design, Dublin. He was elected a member of Aosdána in 1997 and has served as a Toscaire three times. He is in the words of Róisin Kennedy the art historian: '…one of the country's leading exponents of abstract art…'.
Since 1978 he has had many one-person exhibitions in Ireland and will show Segment drawings with SO Fine Art Editions, Dublin in June 2021. He has also had one-person shows in Switzerland and France. He held a joint show entitled 'Buzz & Hum' with Richard Gorman at Limerick City Gallery of Art in 2017, which travelled to Uillinn: West Cork Arts Centre in 2018. In September 2011, he held an exhibition of paintings entitled: 'The Coercion of Substance', at VISUAL, Carlow that toured to Drogheda and Letterkenny in 2012. He has had two-person shows with Michael Warren, Michael Fitzharris, and the aforementioned Richard Gorman. He is represented in Ireland by: The Oliver Sears Gallery, Dublin: www.oliversearsgallery.com.
Walsh won the Savills Art Prize at the VUE Contemporary Art Fair, Dublin in 2017.
Walsh has shown his work in numerous Irish group shows and has been a regular exhibitor with the Royal Hibernian Academy of Arts since 1982. He was included in 'From Edge to Edge: 100 Years of County Clare Art', at Glór, Ennis, Co Clare in 2016-17. He first showed in the 246th Royal Academy of Arts, London in 2014. His work has been exhibited extensively in England, Slovenia, France, Germany, Hungary, USA, Sweden, Estonia, Poland, Croatia, Canada, China, Singapore, Italy, Slovakia, Australia, Hong Kong, Norway, France, Greece, Thailand, and the Czech Republic. He is one of Ireland's leading draughtsmen and his drawings have been exhibited nationally and internationally. Work by him has been acquired by national collections in England, Switzerland, Hungary, Croatia, and Italy and his work is in many public collections in Ireland including the Irish Museum of Modern Art, the Office of Public Works, Limerick City Gallery of Art, Clare County Council, and the Arts Council. see also: www.samuelwalsh.com.
Walsh has undertaken artists' residencies in Switzerland, France, Germany, Spain, and the USA as well as Ireland. He is the founder of the National Collection of Contemporary Drawing, which hangs in the Limerick City Gallery of Art. He lives in Co Clare where he also has his studio.
Ref: 'Art & Architecture of Ireland', Volume V, 20th Century Art and Artists', Royal Irish Academy, Dublin/Yale University Press, USA, 2014.
Image: Samuel Walsh, The Great Bow, Acrylic/oil/canvas, 120 x120cms, 2020, courtesy of the artist
About the organiser
About RHA:
The Royal Hibernian Academy (RHA) is one of Ireland's principal public art galleries, hosting world-class exhibitions of established and emerging Irish and international artists. Located just two minutes' walk from St. Stephen's Green admission to our exhibitions is always free and the galleries are open seven days a week.
The RHA holds a unique position in Irish culture as the oldest artist-led visual arts institution in the country; one where art is created, exhibited and debated. www.rhagallery.ie