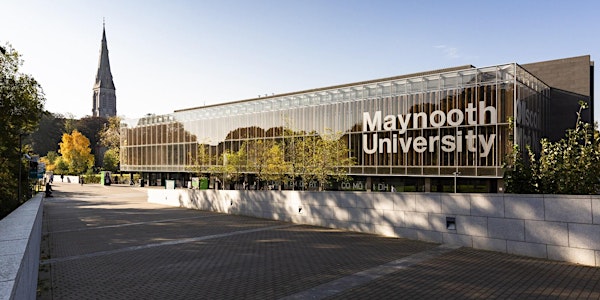 Talking Postgraduate research in the Arts & Humanities
"Talking Postgraduate research in the Arts & Humanities at Maynooth University"
About this event
"Talking Postgraduate research in the Arts & Humanities at Maynooth University" is a series of sessions hosted by the Posgraduate community from the School of Modern Languages, Literatures and Cultures at Maynooth University with the support of the Arts and Humanities Institute. These interactive webinars are an open space for all postgraduate students -particularly but not exclusively- in the Arts & Humanities to get together and share their research work at Maynooth University, as well as their challenges, achievements, and their experiences through the Postgraduate journey. These informal presentations will be followed by conversations between participants, fostering collegiality, as well as promoting research and supporting undergraduate students considering pursuing a postgraduate degree at MU. For this purpose, two research-oriented sessions will be followed by a special event, scheduled in April to offer students the opportunity to learn more about programmes, services and funding available at the university; along with a second special session discussing the personal changes and challenges experiences by current postgraduate students.
Sessions: Four monthly sessions every first Wednesday of the month (starting on Wednesday 2nd March 2022), at 5pm (duration of 2 hours)
· March 2nd: Postgraduate research in the School of Modern Languages, Literatures and Cultures.
· April 6th: Postgraduate research in the Humanities.
· May 4th: Pursuing Research at MU with Guest Speakers from various offices, followed by a Q&A session.
· June 1st: Postgraduate life at MU: changes and challenges experienced by current PG students. Q&A session.
Final Year undergraduate and all postgraduate MU students welcome on campus and online.
First Wednesday of every month in Rm 1.37 Iontas building.
Tea & coffee provided.