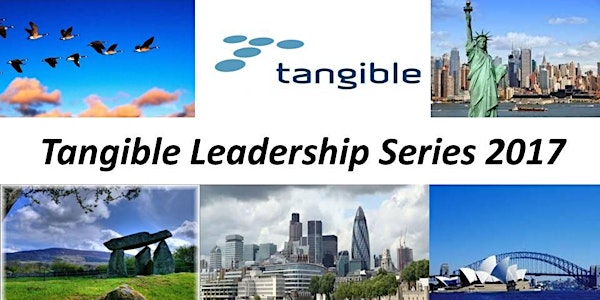 Tangible Leadership Series 2017 aka #tangible17
When and where
Location
Crossmaglen Ireland
Refund Policy
Contact the organiser to request a refund.
Description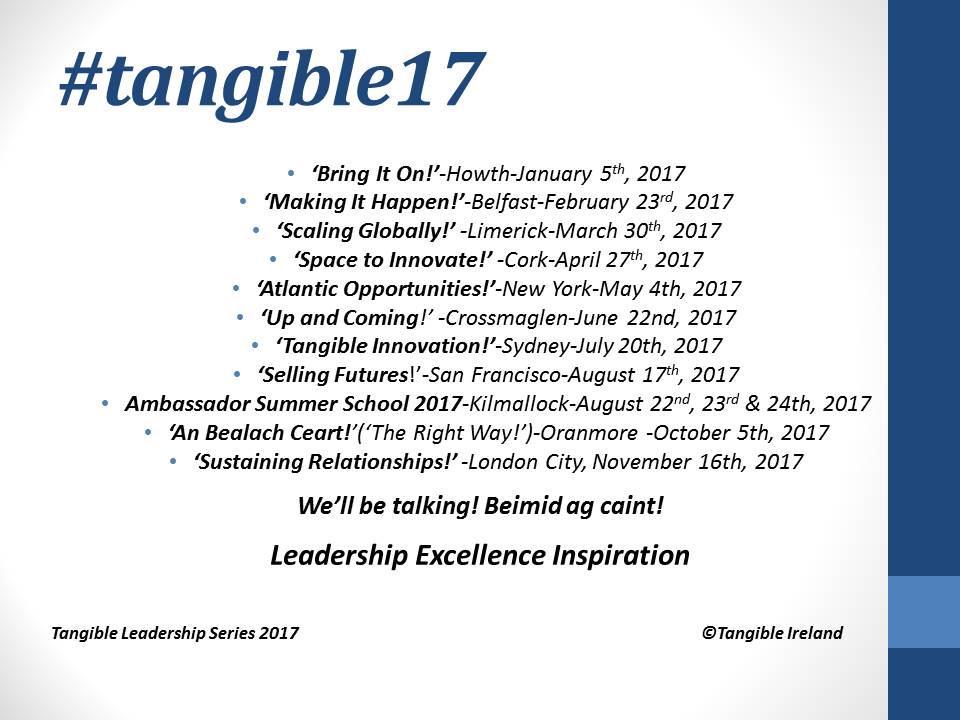 Tangible Enthusiast,
In early 2009 we initiated the Tangible Leadership Series bringing together a diverse collection of intellects and advocates to face the challenges of creating an excellent Ireland. Currently, with over 2000 followers/contributors, we are actively building a global network of clusters of social and economic innovation. We promote Tangible debate which is restriction free, positive and pragmatic. Annually, we visit venues in global cities- Dublin, London, New York, Sydney & San Francisco as well as rural and urban villages and cities across Ireland- Belfast, Cork, Limerick, Howth, Kilmallock Oranmore and Crossmaglen. Each venue attracts a unique group of participants, with their own perspective, challenges and life experience.
As we prepare for Tangible Leadership Series 2017 (our 9th Series) we are working hard to enhance your experience of this unique global phenomenon. With a growing schedule and greater expectations, we are asking you to consider committing to an Annual Series Subscription. This subscription offers you greater value if you wish to attend multiple events in 2017 and will also go some way to providing some stability to the funding of the Series.
Please consider subscribing to Tangible Leadership Series 2017 and join us in Crossmaglen, Sydney , San Francisco or Kilmallock in the coming months.
We'll be talking! Beimid ag caint!
Leadership Excellence Inspiration
Raymond Sexton
Tangible-your global partner