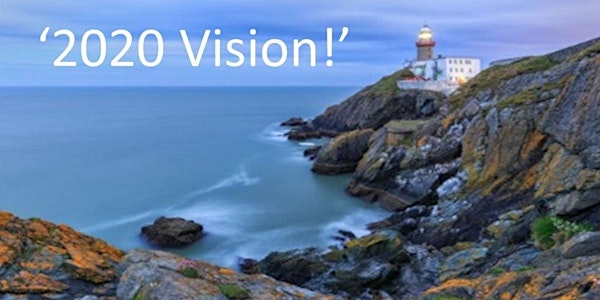 Tangible's '2020 Vision!'-HOWTH
When and where
Location
Howth Yacht Club D13 E6V3 Howth Ireland
Refund Policy
Contact the organiser to request a refund.
Description
After 'Control, Alt, Delete!' in London on the 21st November 2019 we're enjoying the festive season and spending time with family and friends. In Tangible tradition we are preparing for our first Tangible Leadership Workshop of 2020 in Howth entitled: Tangible's '2020 Vision!' on FRIDAY, 3rd January 2020.

Since January 2009 we have delivered 100 Tangible Leadership Workshops in Ireland and in major cities around the world including New York, London, Sydney and San Francisco to cultivate Business and Civic leadership. Our mission is to encourage leadership, excellence and provide inspiration to individuals seeking to make a positive difference in their community through regenerating the social and economic fabric of society. Having started because of the devastating effect of the Global Financial Crisis in 2008 we find our approach is still relevant and is welcomed all over the world.
Underlying themes are Leadership, Excellence and Inspiration and everyone is welcome irrespective of their beliefs as long as they adhere to the Tangible principles of being positive, pragmatic and honouring our whinge free zone. No dumping or blatant negativity is allowed. We are all aware of the realities of life thus this rule is to protect the creation of positive energy rather than denial that negative things do and will continue to happen.
All sectors are invited/represented from Arts, Culture, Business, Politics, Government and Not for Profit. The format is simple: we convene between 10 and 15 leaders from diverse backgrounds to engage with or present on the challenges they face in their Business and/or Civic endeavours. We also encourage them to bring one or two colleagues to create a dynamic and creative safe space where they listen and are listened to by individuals who understand the challenges they may be facing. Attendances have ranged from 5 to 50 and each Workshop has developed its own dynamic.
This workshop will be #102 since we started and we aim to provide a positive and safe space for established and emerging leaders to share their ideas and plans for the future.
To ensure the sustainability of the Tangible Leadership Series, EVERYBODY including Presenters is encouraged to make a contribution. We provide a range of options to allow everyone to particpate irrespective of circumstances.

FINALLY, if you have something to share then get in touch: ambassador@tangible.ie

Rest assured......

We'll be talking! Beimid ag caint!

Leadership Excellence Inspiration

#tangible20 #tangiblefuture