'Tapping into the Power of Neuroscience in a Business Context' The ESB International Story - CIPD Mid West Region Event

Thursday, 5 April 2018 from 18:00 to 19:30 (EDT)
Event Details
CIPD MidWest Regional Committee are please to invite you to our next event:  'Tappiing into the Power of Neuroscience in a Business Context' - The ESB International Story.  The venue for this event tbc
The speakers will be:
Joyce Farrell: HR Manager ESB International
Ollie Brogan: Managing Director ESB International
Mary Mangan: OD ESB International

The power of Neuroscience in Business

Why ESB International developed an NLP programme for business

NLP and its practical application during times of significant change and transformation

NLP its impact & results and why ESB International's MD is an advocate for its use in Business

Book now to reserve your place.
We look forward to seeing you there
CIPD MidWest Region Committee
Speakers: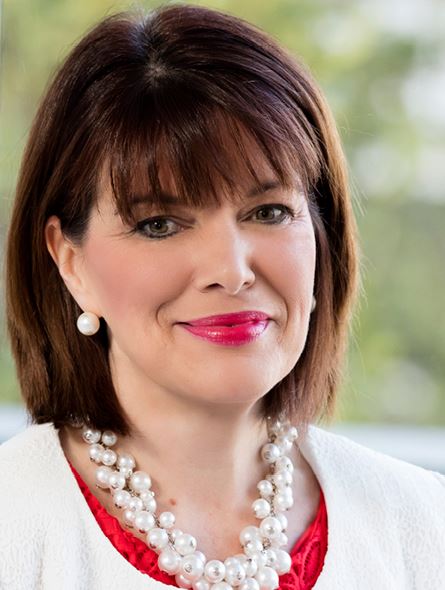 Joyce Farrell
Joyce Farrell is a Senior HR Manager, with a track record of achievement and innovation that spans over three decades in the Utility industry. Joyce has held a wide variety of roles and has a particular passion and expertise in the areas of Strategy Development, Talent Management and Leading and delivering Transformational Change. She has been a primary mover in strategic HR thinking and is a key figure in leading the HR design and implementation of major restructuring with her current employer ESB. Joyce is a Fellow of the Chartered Institute of Personnel and Developments, holds a Masters.in Leadership & Management Practice, Degree in Human Resource Management and sits as chair on a number of boards and committee's
Joyce is a champion for the development of female talent and among her most noteworthy achievements is the design, development and delivery of the ESB female development programme – 'inspiring & empowering female talent' – winner of CIPD Diversity & Inclusion Award 2017, Joyce herself was short-listed for Women Mean Business Awards in 2015. She also led the design, development and implementation of ESB International's Employee Engagement Strategy which supports the embedding of a high-performance culture and drives organisational effectiveness – her work in this area was recently recognized by CIPD and awarded winner of CIPD Employee Empowerment&Trust2018

Ollie Brogan
Managing Director:
Ollie joined the ESB family as far back as 1978 as a Civil Design Engineer, and has been Managing Director of ESB International since 2011, where he has played a key role in devising and driving the company's innovation agenda across 20 current international markets.
He has delivered excellent performance in a diverse range of Senior Leadership roles across the broad ESB organisation, including ESB International, Customer Supply (now Electric Ireland), Corporate Affairs, Power Generation, Marketing, ESB Retail and Materials. Innovation is very much a part of Ollie's DNA, and he has been responsible for overseeing rollout of new services, new delivery methods and new technologies to a client base which includes Private Developers, Utilities, Funding Agencies, Lenders, Investors and Governments. He was awarded a Master Degree (MEngSc) for his work on flood estimation for design assessment of ESB's hydro dams. He also presented papers to the Institute of Civil Engineering (London) on this topic.
As ESB's Marketing Manager he led the Demand Side Management (DSM) programme involving so 50 design and field energy efficiency experts working with both large and domestic customers to reduce their energy usage. He also represented ESB on the Governmental body set up to decide on policy to reduce energy demand. He was also a leader in the transformational change which ESB undertook over in 2000's. Ollie also holds a Bachelor of Engineering (Civil) from University College Dublin (UCD), a Master in Engineering Science from UCD, a Master in Industrial Engineering from UCD, a Diploma in Engineering Management from Trinity College Dublin and is a fellow of Engineers Ireland. He also boasts extensive professional leadership including training in Cranfield University, Harvard Business School (USA) and IMD Lausanne, Switzerland and most recently has been awarded a Neuro Linguist Programming business practitioner certificate.

 Mary Mangan Human
Resources Business Partner 
With a career spanning over 25yrs. with ESB, Mary Mangan is a Human Resources Business Partner and HR Specialist. Her area of work is in supporting the Business Units within the Innovation Directorate, with the transactional, operational and the behavioural functions of HR. With a background in Respect & Dignity in the Workplace, Mary has extensive experience working across all levels within the organisation, with specific skills in consulting on people related issues. As a trained mediator Mary has conducted a number of transformational mediations with both individuals and groups alike. Mary's skills and interest in working with people continue through other parallel roles in ESB, as a conflict resolution Mediator and Business Coach. She has successfully coached many employees who have progressed in their career and with their personal development.
A part time practicing psychotherapist Mary introduced a commercial awareness, business structure and professional accreditation into a HSE funded counselling and training service. Her skills, understanding and experience of people behaviours, assist her personally and professionally within ESB; especially around change and people management, leadership, culture and group behaviours etc., to name but some. Mary has earned a number of qualifications which include the following:
Diploma in Marketing – Marketing Institute of Ireland, BA Honours in Counselling & Psychotherapy, Professional Certificate in Cognitive Behavioural Therapy, Masters in Applied Psychology - Dublin Business School, Certification in Critical Incident Stress Debriefing ,Certificate in Line Managers HRM - NUI Limerick, Diploma in, Coaching, Diploma in Mediation (MMI accredited), In addition Mary has just achieved first class honours at diploma level in Organisation Transformation and Renewal at UCD

Sponsor:

Please Note:
Professional photography and video production may be taking place at the event and these images may be used on future promotional materials for CIPD. Please note that by attending the event, you are giving your consent for your image to be used on any CIPD promotional materials.
For your security and peace of mind, CIPD and its subsidiaries will not supply your details to any organisation for marketing purposes. By submitting this request you confirm that you agree to the use of your information as set out in CIPD's privacy policy. We reserve the right to include your name in a list of delegates at the event.
Non-members may click here to sign up to receive our e-newsletters which will keep you up-to-date with HR news in Ireland as well as CIPD Ireland events and survey research.
Do you have questions about 'Tapping into the Power of Neuroscience in a Business Context' The ESB International Story - CIPD Mid West Region Event?
Contact CIPD Ireland
When & Where

Castletroy Park Hotel
Dublin Road
Limerick
Ireland


Thursday, 5 April 2018 from 18:00 to 19:30 (EDT)
Add to my calendar