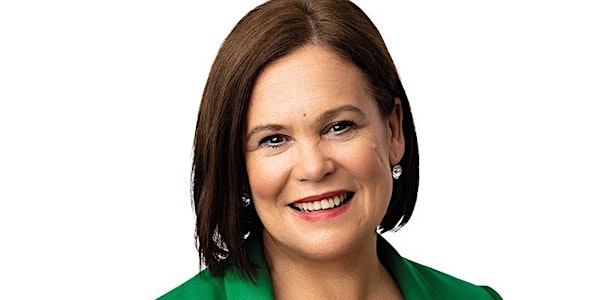 TASC Conversations with Decision Makers, Mary Lou McDonald, TD
.
About this event
Please use the Zoom link and passcode below for access on the day.
https://us02web.zoom.us/j/86253270928?pwd=RjBjdzRFdldrYmdDV3Y1S1hWL3o2Zz09
Passcode: tascweb
TASC has organised the Conversations with Decision makers series in order to provide a platform for the public to engage with elected representatives during this time of crisis. We have been fortunate enough to host politicians from across the political spectrum to date.
The aim of this series is to engage with key policymakers concerning critical social and economic policy issues in an open, public dialogue.
For our next conversation in the series we are delighted to be joined by Mary Lou McDonald , TD and Leader of Sinn Féin.
Deputy McDonald will address some of the issues below:
• how should the government address unemployment rates, considering the ESRI's prediction that unemployment rates will not return to pre-pandemic levels until 2023?
• how can the government decrease levels of low paid workers, who have been amongst the hardest hit by the crisis? Many of those jobs in retail, wholesale, and accommodation will not come back. How should the government and business sectors respond?
• finally, how can the government and political parties in general give hope to younger generations, given the current context?
Please join us for this exciting virtual event on
Monday 26 April 2021
Time: 12.30pm to 1.30pm
A ZOOM link will be sent to all registered attendees closer to the event day.