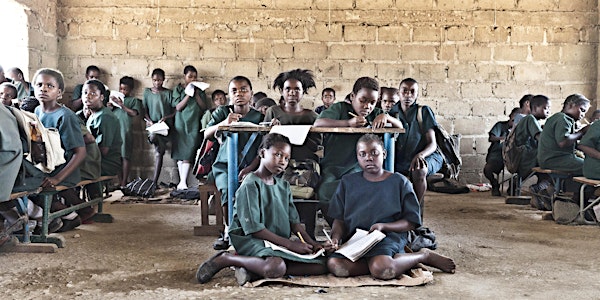 Tax Justice Photo Exhibition Launch with Speakers from the Global South
When and where
Location
Dublin City Gallery The Hugh Lane Parnell Square North D01 F2X9 Dublin 1 Ireland
Description
Join ActionAid for the Launch of our Tax Justice Exhibition with Speakers from the Global South.
On Sunday 17th April visiting speakers from Malawi, Zambia and Nigeria will launch ActionAid's Tax Justice Photo Exhibition in the Hugh Lane Gallery, Parnell Square, Dublin 1 at 3pm. The event will be hosted by ActionAid Ireland Chairman Rodney Rice and is free to the public.
Human Rights advocates from Malawi, Zambia and Nigeria will speak about tax avoidance by multinational companies in Africa, and how this is affecting some of the poorest people in the world first hand. The exhibition features 20 images relating to tax injustice in Africa and the event should inform the public in an interesting, visual and personal way.
Those interested can RSVP to taxpower.ire@actionaid.org.
About the Tax Power campaign
As well as working on the ground to improve the lives of families and their communities, ActionAid also works on a national level to combat the root causes of poverty. In many low income countries governments simply don't have enough money to provide basic public services that are crucial to tackling poverty, like ensuring every child has a good education or receives proper healthcare. ActionAid tax Activistas work to ensure that companies operating in developing countries pay their fair share of tax - tax that in turn provide vital services for all.

About the Speakers
Ene Agbo who has been volunteering as an Activista with ActionAid Nigeria since 2012, Cecilia Mulenga a tax justice advocate with ActionAid Zambia for the past three years and Gertrude Chirwa, a young motivated activist who works closely with universities in Malawi.
DATE: Sunday 17th April 2016
TIME: 3pm - 4.30pm
WHERE: The Hugh Lane Gallery, Parnell Square, Dublin 1
REFRESHMENTS: Tea, coffee and light refreshments will be served
RSVP: taxpower.ire@actionaid.org