Tax Matters For Self Employed Artists and What You As An Artist Need to Know About It.
About this event
Many arts professionals are juggling part time jobs and generating income from a number of different sources. They often make their own tax returns and there is often ambiguity about tax liability and qualifying for artist's tax exemptions.
With this in mind Creative Frame is organising a training session with tax advisor John Dempsey for Creative Frame members. John has worked extensively with creative businesses and individuals.
The session will look at understanding tax liability, tax returns for self employed artists, applying for artists exemption, Vat and when it applies for artists and the importance of keeping accurate accounts
This introductory session on taxation will take the form of an online presentation but will also allow plenty of time for general Q & A.
One to One Clinics
There will also be a limited number of one to one consults available for individuals who have specific queries regarding their taxation. The time and date of these one to one consultation have yet to be decided however if you have an interest in a one to one session with John please send an email  to Creative Frame :  creativeframeleitrim@gmail.com
Once your clinic has been confirmed in order to make the most of your time with John you will have the opportunity to forward any relevant documents that you would like John to view in advance.
Organiser of Tax Matters For Self Employed Artists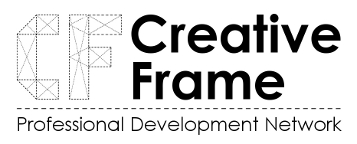 Creative Frame is a free membership network for artists and creative practitioners.
It was set up by Leitrim County Council Arts O­ffice and Leitrim Local Enterprise Office to support the professional development needs of Leitrim's vibrant creative sector.
It aims to support any professional or emerging artist from any arts or design field based in Leitrim or the surrounding counties who is making a living or a significant part of their living from their practice. This applies to a range of disciplines and includes  visual artists, writers, theatre practitioners, musicians, designers and makers, architects and more.