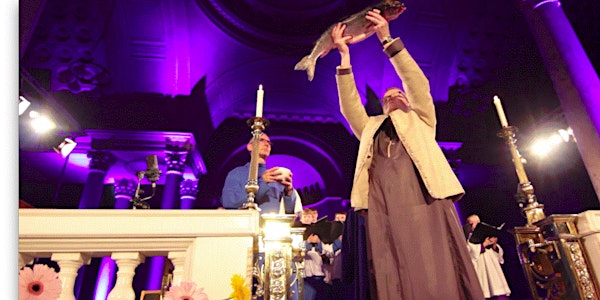 TBG+S Studio Seminar: John Byrne
When and where
Location
Studio 24, Temple Bar Gallery + Studios Temple Bar Gallery + Studios 5-9 Temple Bar 2 Dublin Ireland
Description
Tuesday 30th June 2015 | 6pm
Studio 24
Free entry, all welcome.
Studio Seminars at TBG+S are events in which member studio artists talk about their work in the familiar settings of their own studio. These events offer an opportunity for visitors to get a deeper understanding of how particular artists work and what interests and motivates them.
On Tuesday 30th June, John Byrne will give a talk in Studio 24, open to peers and the public offering a glimpse into his working practices. John has been a member of TBG+S since 2011. Now approaching the end of his time at TBG+S, he will present and discuss his recent work, as well as broader projects and recent exhibitions, followed by a short questions and answers session. All are welcome to attend this free event.
Places are limited so please book your free ticket in advance.
About the artist:
A native of Belfast, Byrne attended the Belfast College of Art & Design. After graduation he began practicing as a performance artist while attending The Slade School of Art in London. Byrne has since performed at venues throughout Ireland, the UK, Denmark, Poland, Germany and Latvia.
Returning to Ireland in the late 90's, he performed 'A Border Worrier' for the 1997 Dublin Theatre Festival. This apparent obsession with the Irish Border culminated in his 'Border Interpretative Centre' (2000) a visitor centre project right on the border. It was subsequently documented in solo exhibitions at Temple Bar Gallery, Dublin, Ormeau Baths Gallery, Belfast and Gallerie Agregat in Mitte, Berlin within sight of the site of the old Berlin Wall.
'Would you die for Ireland?' (2003),is a12min video shot on the streets of Ireland (Dublin, Belfast, Cork) asking the above question to a wide range of people including Bertie Ahern, members of the Orange Order, and citizens of Ireland and Europe. In 2004 he installed his 'Dublin's Last Supper' a large digitally manipulated photo-work in enamel, screen-printed and fired onto nine adjoining panels. This may currently be viewed at Blooms Lane, Dublin.
In 2006 he represented Ireland as part of Site-ations International in Riga, Latvia.
In August 2010 he presented Casting Light a spectacular video projection 'mapped' onto the façade of a bank in Cavan which was showcased during the Fleadh Cheoil. This included a segment where the bank appeared as a giant fuit machine. An updated version will feature again this year.
'Misneach' was a major permanent sculptural work commissioned as part of Breaking Ground 's Public Art programme. This larger than life bronze monument of horse and rider is rendered in a style typical of the European tradition of portraying heads of state. The horse is a copy of the 'Gough Memorial' originally sited in the Phoenix Park which was blown up in 1957. The rider is modelled on a teenage girl and native of Ballymun. The completed monument was mounted on a plinth and unveiled in September 2010.
John is currently working on a number of commissions including a per cent for art work for the Loreto School in Balbriggan and a new collaborative work with The Palestrina Choir entitled Good Works commissioned through Create.
He has been the recipient of several Arts Council Awards and his work is in many private and public collections (including the OPW and UCC). He regularly lectures in colleges throughout Ireland and is currently external examiner in Sculpture at Limerick College of Technology. He lives and works in Dublin.
www.john-byrne.ie