Description
****UPDATED PROGRAMME ****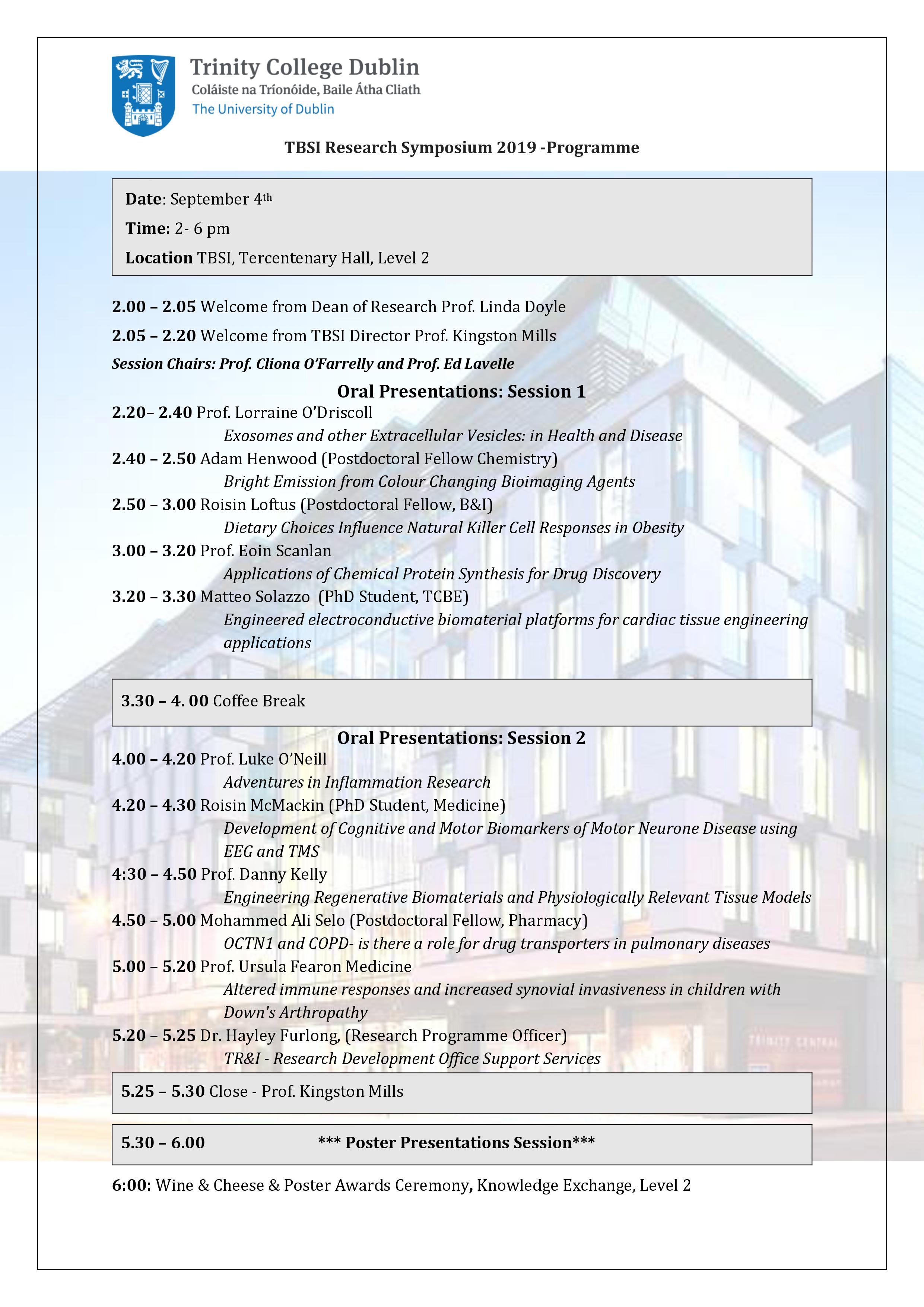 Dear TBSI Researchers,
The 2019 TBSI Symposium will be held on September 4th between 2-6pm in the Tercentenary Hall in TBSI.
The meeting will be opened by the Dean of Research Prof Linda Doyle. We have an exciting line of speakers, PIs, Postdocs and PhD students from 5 schools who will showcase biomedical research across overlapping disciplines. It will it be an opportunity for you to find out more about the ground-breaking research in areas that you may not normally engage with, and facilitate future collaborations outside of your immediate area of interest. It will also be an opportunity to learn about plans and future events in TBSI.
Best,
Hayley