Location
Trinity Biomedical Sciences Institute
152 - 160 Pearse Street
Dublin 2
Ireland
COVID-19 Immunology, Vaccines and Lessons for the Future.
About this event
Scientific Conference hosted by the TCD COVID-19 Research Hub. Topics to include: COVID-19 Disease and Long COVID, Viral Host Interactions in COVID-19 Patients and Viral Immune Modulation and Immunotherapeutics. Preliminary programme below. Registration includes free lunch and tea/coffee for attendees.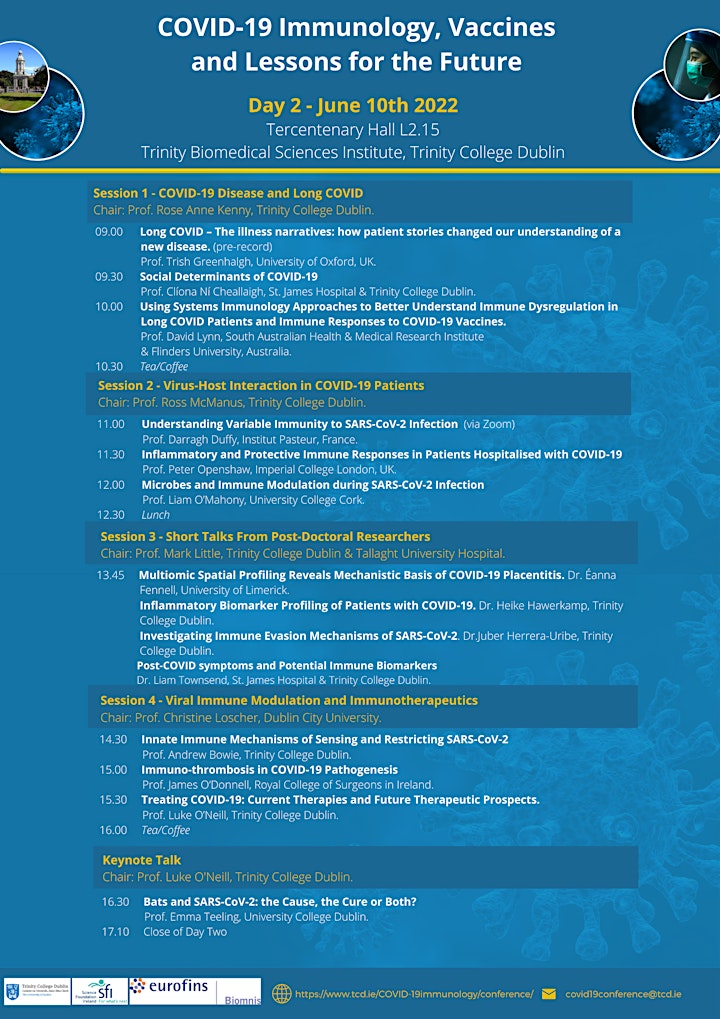 In partnership with Eurofins Biomnis.
Eurofins Biomnis is the leading independent provider of medical laboratory testing services in Ireland. We are proud to offer our clients a pathology service which uses the most sophisticated diagnostic equipment and techniques in all fields of pathology, including a dedicated pathology transport service, expert medical pathologist support and novel IT connectivity solutions to meet all of your pathology demands. https://www.eurofins.ie/biomnis/