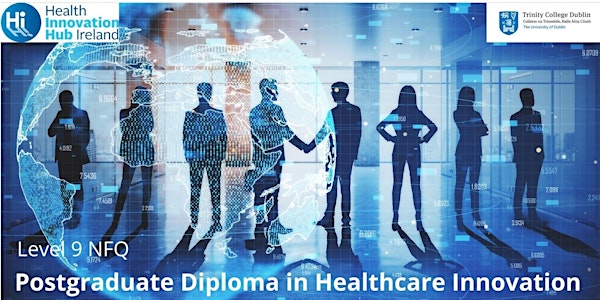 TCD/HIHI Postgraduate Diploma In Healthcare Innovation: Information Webinar
Learn about the Postgraduate Diploma in Healthcare Innovation at Trinity College Dublin.
About this event
** For those who cannot access emails due to the HSE cyber attack, here is the link to join the webinar directly**: https://tcd-ie.zoom.us/j/95539792959
Healthcare is in accelerated disruption with the Internet of Things (IoT) at its core and driven by consumers. To survive this transition, leaders must apply innovative thinking and creative execution. Throughout the one year course, Health Innovation Hub Ireland (HIHI) and TCD Postgraduate Diploma in Healthcare Innovation programme students are supported to develop a personal innovation framework for leadership. You will accelerate your career and lead delivery of innovation impact right across Irish healthcare.
This webinar series will give prospective students the opportunity to find out more about the course. In each session we will hear from an expert in the field of healthcare innovation, receive detailed information about the course content, and hear from past students of the course. You will have the opportunity to ask questions and speak with facilitators of the course.
Queries to: holmesni@tcd.ie