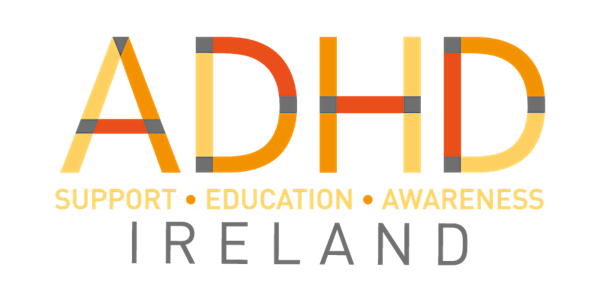 Teaching and Managing children and young persons with ADHD in the classroom
With 1 in 20 pupils having ADHD, this course will give you the essential knowledge to help and support an ADHD child in your classroom!
When and where
Location
Clayton Hotel, Liffey Valley, Dublin 22. Fonthill Road D22 X4W6 Liffey Valley Ireland
About this event
Following on from highly successful sold-out events last year ADHD Ireland, Ireland's support organisation for people with ADHD, is delighted to let you know that internationally renowned expert Colin Foley from the ADHD Foundation In Liverpool is returning to Dublin for a full days' training.
This course will deliver a range of practical strategies to support learning, behavioural and socialisation objectives within schools and the home environment. The coping skills explored will increase classroom productivity & attendance, so improving confidence and peer to peer relationships in pupils with ADHD and engagement of Educators, improving understanding and awareness of ADHD nationwide. This programme will motivate Teachers to become ADHD champions in their school, enabling them to take appropriate individual and collective action within their schools towards a positive classroom experience.
Our ADHD course for educators is structured in three sections- 1) What ADHD is and isn't, including up to date research, key features, diagnostic criteria comorbidities, executive functioning impairments, emotional disregulation and the different presentations of ADHD, including gender. 2) The learner's experience of ADHD, including working with parents. 3) Strategies that work in the classroom- including support for executive functioning, literacy, anxiety, movement and activity and therapeutic approaches.
The course is structured around the 6 key strategies for achieving good outcomes in education for learners with ADHD of all ages. This event will be delivered by Colin Foley who is the training director of the ADHD Foundation, the largest patient led service of its kind in the UK. Colin has trained 4,000 teachers in the past year alone! After a twenty five year teaching career in the secondary sector up to Senior leadership level, Colin was the first Specialist Leader in Education to be appointed in his area and led the Outstanding Teacher Programme and the Improving Teaching programme for the National College in St Helens and Knowsley. Colin's work for the ADHD Foundation is grounded in empowering teacher's to deliver outstanding outcomes for children and young people with ADHD through raising awareness of the specific symptomatology of the condition and through providing practical classroom strategies that every teacher can use at all key stages.
Here is what some teachers said about our last course!
"Great range of resources. Great school examples and ways to support the children in the classroom."
"Fantastic presentation by Colin. Hugely knowledgeable and passionate."
"All brilliant! Colin excellent - so informative. Have a much better understanding of brain function in ADHD."
"Colin explained everything well and was excellent in delivering the information. Very engaging and enjoyable. Thank you!"
"Clear, helpful, thought provoking . Loved the strategies and to look out for kids who are not in the obvious ADHD bracket!"