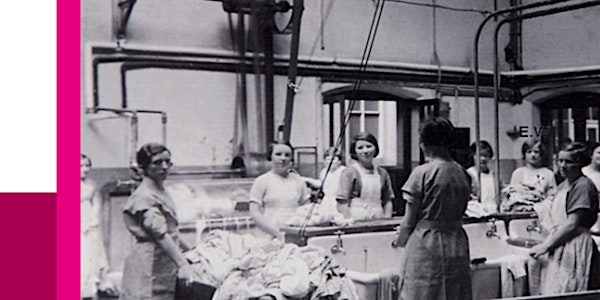 Teaching Ireland's dark history of institutional abuse - engaging educators
A conversation on "Teaching Ireland's dark history of institutional abuse: engaging educators and policy-makers"
When and where
Location
The Human Biology Building Room G019 University of Galway,Ireland Galway Ireland
About this event
TEACHING THE DARK HISTORY OF IRELAND'S INSTITUTIONS
ENGAGING SECONDARY EDUCATORS
SATURDAY OCTOBER 15th 2022 10.30 A.M.- 4.00 P.M
SESSION ONE
10. 30 - 11.00 Registration and refreshments
11.00 - 11.10 Welcome from the LLM Students.
11.10 - 11.30 Opening Remarks
Siobhan Mullally, UN Special Rapporteur on trafficking in persons, especially women and children and director of the Irish Centre for Human Rights, University of Galway.
Catherine Connolly, TD (independent) Galway West and Leas Cheann Comhairle of the Dail
11.35 - 12.30 'The exclusion of the mixed race child from the narrative of the institutions' Dr Philomena Mullen, Trinity College, Association of Mixed Race Irish And 'Theatre as a Platform for Change' Noelle Brown, actor, playwright, survivor.
12.30 - 1.30. Perspectives and Model Lesson Plans
Waterford Institute of Technology and the LLM students will share their lesson plans and provide feedback on their experiences of taking the model into schools.
1.30 - 2 15. LUNCH
SESSION TWO
2.15 - 3.00 'How do we create an inclusive history of Ireland's institutions?'
Participants to be divided into smaller groups representing those directly affected, students and teachers
3.05 - 3.45 Dr Sarah-Anne Buckley, 'Teaching the History of Ireland's Institutions: From the Foundling Institutions to the Mother and Baby Institutions'.
Head of the Department of History, the University of Galway
3.45 - 4.00 Closing Remarks
Campus Map: https://www.universityofgalway.ie/media/buildingsoffice/files/maps/NUI-Galway-Campus-A4-Map_D6.pdf