Sales Have Ended
Ticket sales have ended
Unfortunately we're now sold out! :( Hopefully we'll see you at our next Technical SEO course. Stay tuned to our blog for news about it soon.
Sales Have Ended
Ticket sales have ended
Unfortunately we're now sold out! :( Hopefully we'll see you at our next Technical SEO course. Stay tuned to our blog for news about it soon.
Description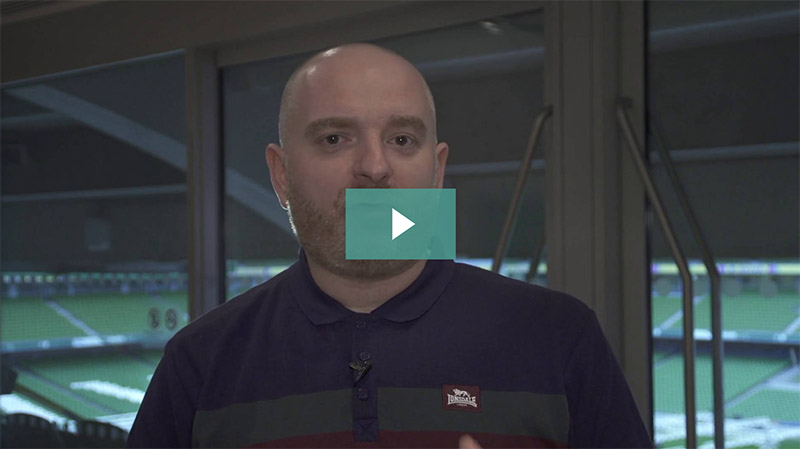 For websites to perform well, their technical side now matters more than ever, but we know it's often overwhelming and challenging due to its complexity. To grow your organic search presence, you need to master technical SEO foundations and truly understand search engine processes, crawling, loading, structured data and security. We'll teach you how to implement that knowledge the very next day!
* A place on our Technical SEO course is €495 per student. This includes a catered breakfast, lunch and snack breaks. If you have any particular dietary requirements then let us know after you purchase and we'll ensure there's something to suit you on the day.
WHAT'S IN THE COURSE?
In this full-day training, you will start by building a foundational knowledge of search engine processes and its technical base. You will then learn about crawl optimisation and fixing crawl issues to make search engines' job easier on your site. Next, you'll improve your load speed and optimise your mobile usability for mobile-first indexing.
You will also learn about using structured data to increase your visibility and performing security checks to make your website secure.
COURSE OUTLINE
After completing this training, you will be equipped with the knowledge, insight, and vocabulary to deal with technical SEO challenges. It will perfectly build upon your existing knowledge of keyword research, on-page SEO and link building and enable you to rise to the top of search rankings - and stay there!
Module 1: How Search Engines Work
We'll start by covering how search engines work, and their three main processes. You will learn the role technical SEO plays in the overall SEO stack.
Module 2: Web Infrastructure
You will gain a foundational understanding of web's technical infrastructure, including internet connectivity, client-server architecture, and basic coding principles.
Module 3: Crawl Optimisation
This module covers the importance and key elements of crawl optimisation and enables you to identify and fix crawl issues. It also covers JavaScript and its impact on crawling and indexing.
Module 4: Load Speed & Mobile SEO
Fast websites perform better for every metric. This module shows you how to identify load speed issues and improve your site's performance, as well as optimising for mobile.

Module 5: Structured Data
In this module, we'll make your content machine-readable and unlock a range of benefits. We'll explain what structured data is, which snippets are most valuable, and how to implement them.
Module 6: Basic Site Security
Security issues on your site also impact on SEO and traffic. We'll show some basic security checks you can perform and provide tools and tips to help make your website more secure.
ABOUT YOUR TRAINER
Barry Adams has been building and ranking websites since 1998. Over the years he's honed his skills in a wide range of businesses, from small agencies to Fortune 500 multinationals. Barry was named the Digital Industries Person of the Year at the 2014 DANI Awards and in the same year, he founded specialised consultancy Polemic Digital to deliver world-class SEO.
FURTHER INFORMATION
For additional information about our upcoming Technical SEO course, please visit our course page to find out more about what you can expect on the day.