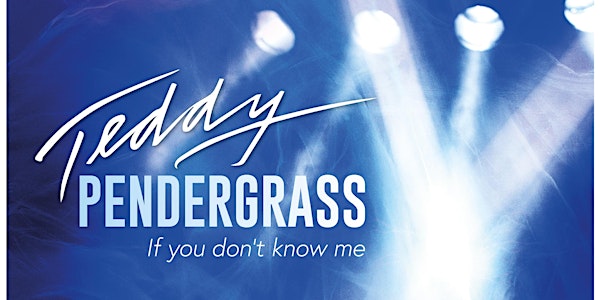 Teddy Pendergrass - If You Don't Know Me w/ director Q&A
Location
The Sugar Club
8 Leeson Street Lower
D02 ET97 Dublin 2
Ireland
Description
We are so very happy to present a screening of upcoming documentary "Teddy Pendergrass: You Don't Know Me" on Weds April 3rd at The Sugar Club. Banter's Jim Carroll will chair a Q&A with producer/director Olivia Lichtenstein, and a mighty fine time will be had by all.

"This is the story of legendary singer, Teddy Pendergrass, the man who would have been the biggest R&B artist of all time. The story of a childhood in a Philadelphia ghetto; of the murders of his father and first manager; of sex, drugs, money and global fame; of the triumph against injustice; and of the tragic accident that changed his life forever at the age of only 31.

His was a life where, despite poverty, racism, and violence, he managed to become one of the first African-American artists to go multi-platinum over and over again. A man who actively championed the rights of black artists when discrimination was rife. A man who in the years after becoming quadriplegic, overcame depression and thoughts of suicide and resumed doing what he loved best - making music. A man who left a priceless legacy after his death, with the music he had made and the people he touched.

With revealing and exclusive interviews from the people who knew Teddy best, a soulful soundtrack, and rarely seen archive, it's a story that all too few really know and which is crying out to be told..."

The Sugar Club has a limited seating capacity so don't hesitate ordering your tickets if you definitely wanna come peeps.