Strength & Conditioning class specific for teenage girls, both sporty or non-sporty
About this event
Kilmore and Drumsnatt Sports Activity Hub is delighted to announce that we will commencing a new 6-week Strength & Conditioning programme specifically for teenage girls. Weekly sessions will take place every Wednesday evening at 7:15pm and will ruun for a period of 6 weeks beginning Wednesday the 19th of January.
The aim of this programme is to introduce teenage girls to the area of strength and conditioning and to do so in a safe, inclusive and fun environment. Girls will learn how to confidently undertake a number of fundamental exercises which are staples of any strength and conditioning programme.
This programme will combine some resisitence exercises, core exercises and cardio conditioning and is open to all teenage girls (over 16) regardless of level of fitness or previous experience. All ability levels will be catered for.
This programme will be delivered by our highly qualified and skilled Strength & Conditioning coaches have a great deal of experience in delivering sport and physical activity sessions to teenage girls.
**N.B.**
If, before any weekly session you or your child/ren are feeling unwell or feel like you may be developing some symptoms associated with not only the Covid-19 but attributed to other illnesses we ask you to please refrain from attending the session.
Enjoy and stay safe!!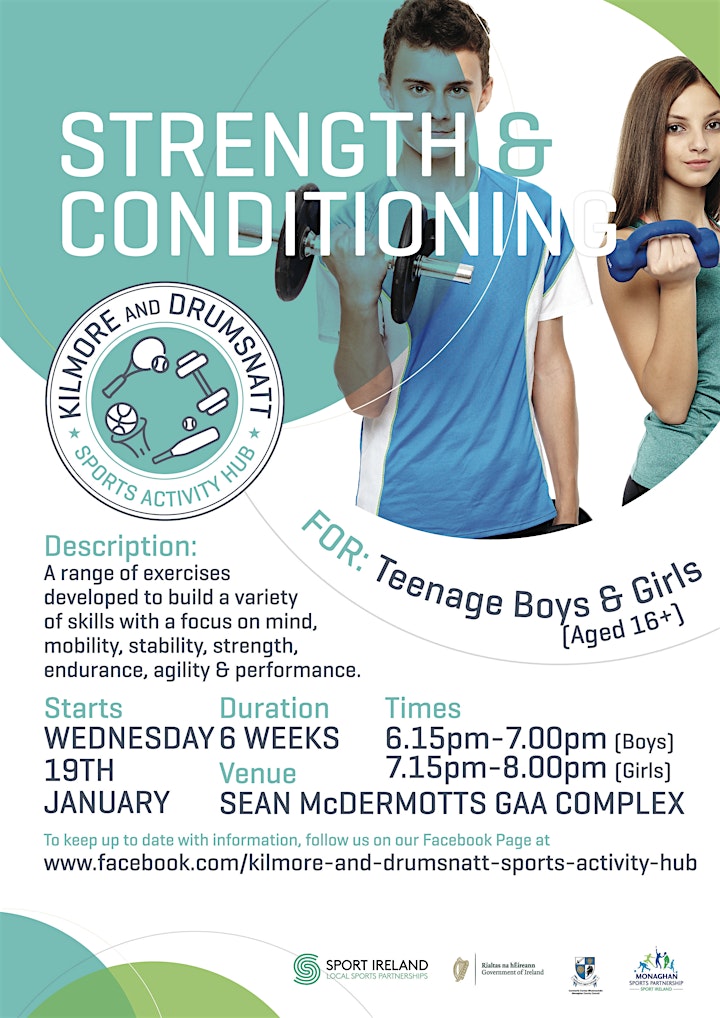 Organiser of Teens Girls Strength & Conditioning Wednesdays 19:15-20:00