Description
Since its foundation, the Yeats Society and Yeats International Summer School have attracted thousands of visitors to Sligo in search of the inspiration behind the work of the Yeats family.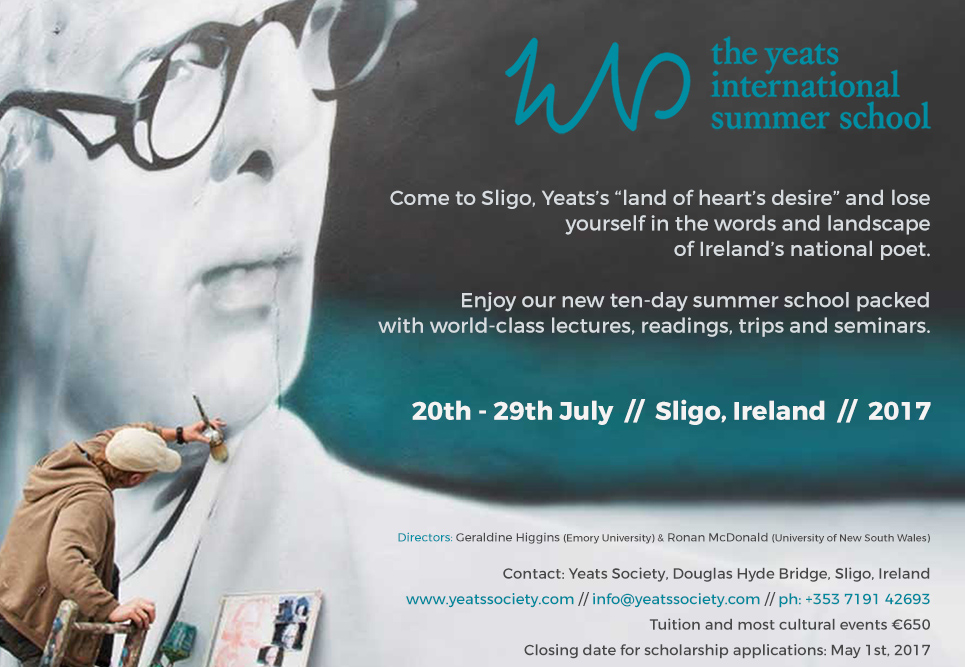 Ticket bookings here are for DEPOSIT PAYMENTS only. The full costs are as follows and students will receive a PayPal balance invoice by email:
Tuition and most cultural events €650.