Description

Master winning new clients and determine your success in business. Award-winning sales speaker, Peter Turley and his '7 Second Secret' will turn your leads into customers, effortlessly.

Peter Turley, sales trainer to BMW, Mini and the Dalata Hotel Group, has formulated an innovative approach to sales that will help you achieve the income and secure future you desire, without sacrificing your personal time.
He is now appearing at the Alex Hotel on Saturday, 29th September, for an exclusive talk that will be transformative for business owners and salespeople alike. Let yourself be inspired by the insights of a thought leader in sales innovation.
100% of your prospects, customers and clients are people.
The 7 Second Secret will change the way people view you and your business.
*******Watch Video Here:

*******





Peter's clients Include: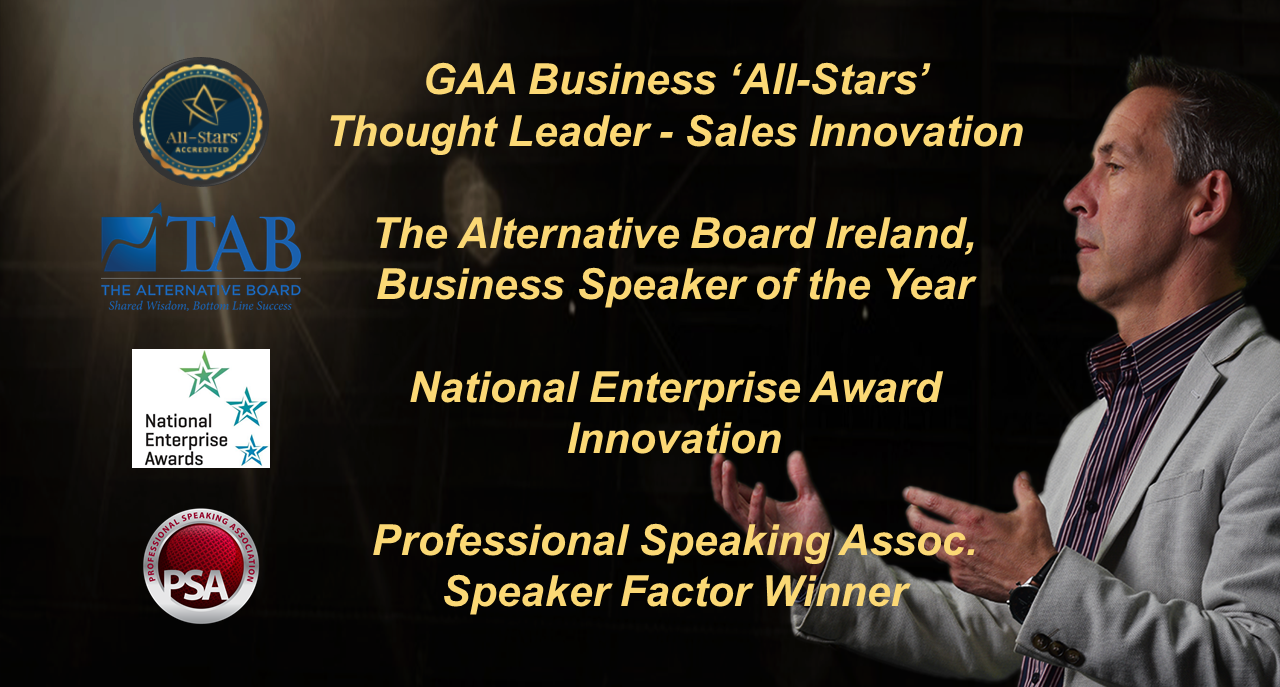 Frequently Asked Questions
Does the Industry I work in make a difference?
No. It doesn't matter whether you're selling your ideas to the boss, making a presentation or being the company representitive. Anyone who has participated has seen a dramatic improvement in results.
I am very advanced already, will the insights help me?
These work for all levels. Every time I present these understandings, even experienced professionals are blown away by how much they could further improve their income in a short time.
I have a normal job so will this work for me?
If you are looking to get promoted, earn more and make yourself more valuable in the company, these insights into human behaviour are perfect for you. They will empower you with a whole new skillset.