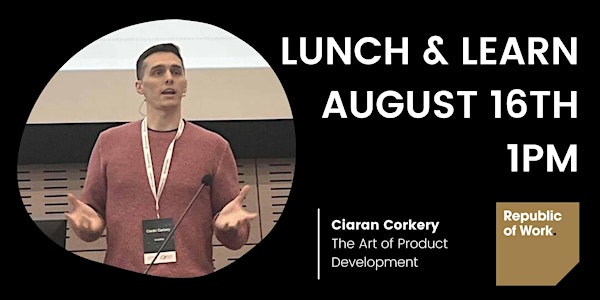 The Art of Product Development
Hear all about the Art of Product Development with Ciaran from Valid8me.
About this event
Meet Ciaran Corkery, Co-Founder & CPO at Valid8me.
Ciarán is responsible for the vision, innovation, design, and development of valid8Me. Ciaran works closely with the CEO and valid8Me's engineering team to turn ideas, technologies, and market feedback into an award winning, market leading product.
Valid8Me is a multi-award winning digital identity & customer on boarding due diligence platform which allows both individuals and corporations to securely store, share and manage their key Know-Your-Customer related data.
Like all areas of business, product development is an art rather than an exact science, where sometimes gut feeling and intuition needs to be followed over pure KPI's and sometimes the case is anything but that. Experience suggests that there is a constant balance that needs to be struct between adding new features, bug fixes, achieving release timelines and operating within budget. Ultimately as a product owner, our job is to deliver products that meet our customers needs, and are hopefully liked or even loved by them.
Some topics to be covered in this session:
1. Get out of the building
2. Read/Learn from others
3. Relentlessly seek feedback and users
4. Leave your ego behind
5. The customer may not always be right