Sales Have Ended
Ticket sales have ended
Sales have ended for this event. Please check the main page where tickets are available for the rest of the series.
Event Information
Location
Muckladh Lodge
Ballinagappoge
Y14RY62
Aughrim
Ireland
Sales Have Ended
Ticket sales have ended
Sales have ended for this event. Please check the main page where tickets are available for the rest of the series.
What do we truly, actually, deeply want?
About this event
(update: May event postponed while alternate venue is found)
"If you could freely choose, without restriction or limit, what future would you be proud to hand on to your children? And to their children, and to the generations which follow?"
What does the best possible future look like?
What does it consist of?
What are we aiming towards?
The Evolution Project is asking these questions, over and over, compiling and organising the responses, and working to bring about the future we would be proud to hand on.
Our website presents an emergent Vision, composed of the many dreams and visions of participants. The objective is to facilitate the input of large numbers of people, everyone who wishes to take part, to create a collective vision for the future. To explore the vision and determine if it is possible. To break the task of realising the vision down into pieces of manageable size, and to bring our dreams into reality by self-distributing the tasks amongst our members.
"A dream we dream alone is just a dream, but a dream we dream together becomes reality" - John Lennon
We believe that it's past time to address the many and varied issues we face, which will be passed down to our children unless something is done. We believe it is not acceptable to pass them to our children. Something must be done.
But what?
The Evolution Project is designed to take the following approach:
1. Our base-line method of interacting has an issue.
Confrontational, hierarchical, tending towards argument. Most people are not heard at all. Many discussions descend into standoffs with people of opposing views. Whatever the issue, whatever our positions, this is dysfunctional and cannot logically be used to build something better. It is incoherent at the root, greatly increasing the risk of incoherence and ultimate failure if used as a foundation.
Also, many people, for many different reasons, are not ok. Something is needed which allows people to be heard, enables connection between people, especially of opposing views, enables objective discussion on issues, and allows deep investigation on a given topic.
We offer Bohmian Dialogue for this purpose. We have found and are finding that Bohm's technique works very well in these contexts. Using the Dialogue we meet, speak, listen, connect as people, and form a solid base from which to move forwards.
The Evolution Project aims to create through these events a connected, coherent, growing, community. We recognise that these things are key to the future. We believe that many factors are degrading these at present, but that this does not need to be so, and can be resolved. We believe it is possible, and desirable, to create an intermeshed network of groups interacting coherently, continually asking what is the best we can be, adapting to new circumstances and building the world we would be proud to hand on. To do this we need constancy, and we believe the Dialogue practice provides this.
2. We need a clean-slate approach to the systems we live by.
Buckminster Fuller's comment says it well:
"You never change things by fighting the existing reality. To change something build a new system which makes the old system obsolete"
How do we do this to the satisfaction of all involved? Is it even possible?
We suggest that to do this we must hear everyone who wishes to be heard, and ask them a simple question:
" What would you like?"
We know a lot of what we don't like, but what would we put in its place? What is the best possible alternative?
We do this using 'Open Space' methodology to imagine what could be. We try to drop all preconceived ideas and speak what our true dreams are, then work from there.
We combine the Dialogue work as necessary into the Open Space sessions. What is impossible? When we say a thing is impossible, are we sure this is so? Are we really sure? Have we examined all the information? Have we examined all the information without bias?
3. We need to gather and collate the content generated at events and build them into a data set.
We combine the face-to-face creative work with technology to build upon each event. Our growing community can work online and in further gatherings using Dialogue/Open Space and other techniques as required to steadily build the world we want to see. We will possibly find that a lot of the work has been done, and that what is needed is to name what we want and connect with people moving in the same direction.
Ultimately, we want to harness our creative powers, our imagination, and to direct it at what WE want.
Magic is possible if we want it to be. It is after all just words, spelled out. If we look closely at our words, at which ones we use and why, which ones we are listening to and why, we will possibly find that we can create something staggeringly beautiful, and create it quicker and more easily than we thought possible.
Schedule
Arrival: From Friday evening after 19:00 for start 9.am sharp Saturday morning.
Participants: 16 people
Accommodation is included, single beds in shared rooms, for up to 16.
Breakfast, lunch and dinner are included for Saturday and Sunday.
Tea/coffee included.
Saturday - Bohmian Dialog
Session 1. Commences 9am
- Welcome and introduction - Paul Byrne, Founder: The Evolution Project
- Introduction to Bohmian Dialogue - Paul Mooney, Founder: Cohesion, CeltiCresent
- Check In
- Demonstration - The Dyad
- Tea/coffee
- Practice - Dyads
- Discussion
Break for lunch- 13.00
Session 2. Commences 2pm
- Demonstration - The Triad
- Practice - Triads
- Discussion
- Check out
- Overview of Sessions 3 and 4
Dinner - 6pm
- Evening - Music, discussion, drinks
(Please bring an instrument if you play)
Sunday
Session 3. Commences 9am
- Check in
- Open Space session 1. Visions. Context - Benefits - Barriers - Solutions.
- Tea/Coffee
- Open Space session 2. Going deeper. Barriers/Solutions
- Discussion
Break for lunch - 13.00
Session 4. Commences 2pm
- Open Space session 3. Going deeper. Barriers/Solutions
- The Evolution Platform . Working with the data: Collating, ordering. Community.
- Open Space session 4. Solutions/Actions.
- Check out.
Dinner - 6pm
We need to talk, about everything, all of us, and determine where we go.
The Evolution Project is designed to bring this about.
We look forward with open hearts and great excitement to seeing you there.
Location: Muckladh Lodge, Ballingapoge, Aughrim Co Wicklow. Y14RY62
Directions: From Aughrim drive towards The BrookLodge Hotel. Drive past the hotel for 3.5km, you will arrive at a cross roads. Turn left up a mountain road. Muckladh Lodge is on the right after 5.2km.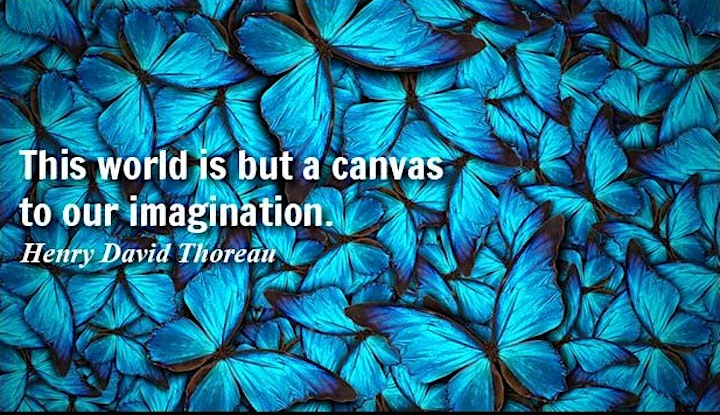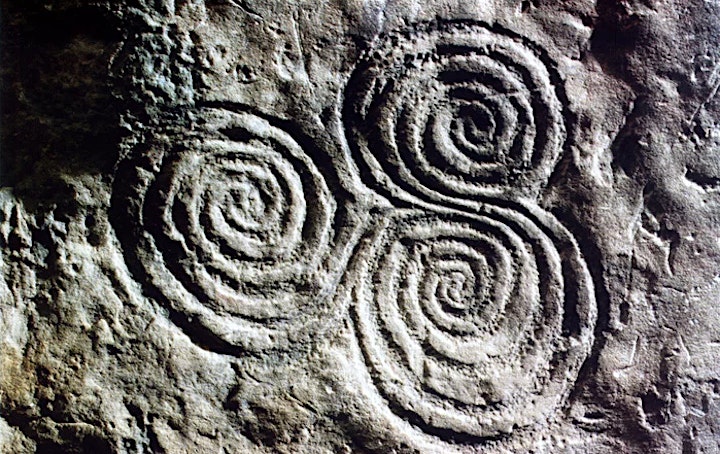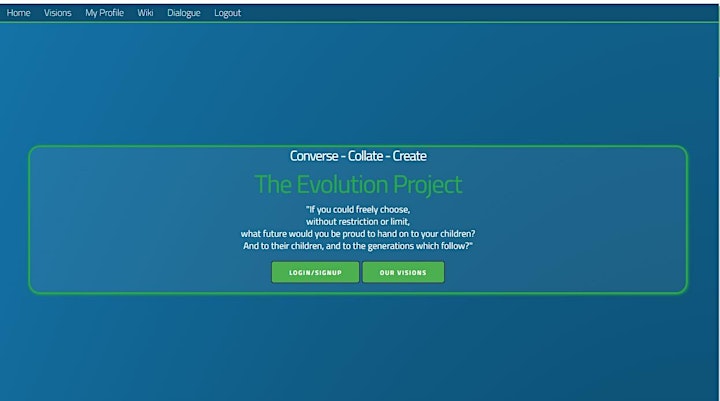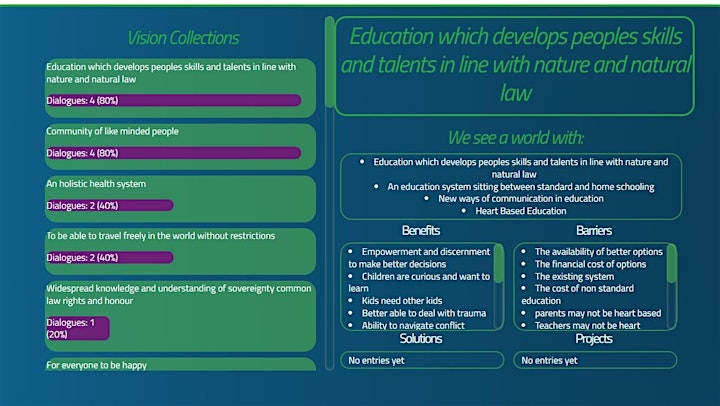 Date and time
Location
Muckladh Lodge
Ballinagappoge
Y14RY62
Aughrim
Ireland