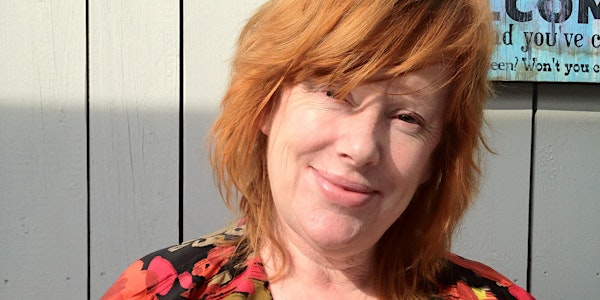 The Body Has Its Reasons
When and where
Location
The Central Hotel 1-5 Exchequer Street D02 E044 Dublin Ireland
Refund Policy
Refunds up to 30 days before event
Description
The Body has its Reasons
Lie like a bow,
Sit like a bell,
Stand like a pine tree,
Walk like the wind
A psychosynthesis workshop for psychotherapists and counsellors
with Barbara FitzGerald
Our relationship to our bodies has both an external expression and an inner experience. When we experience ourselves in our physicality (almost like the body is an overcoat we wear) we can use our bodies to achieve or to strive.
A second way of knowing ourselves through our bodies is to develop the capacity to listen inwardly and move from a deeper sense from the inside, where our metabolism, muscles, tissues and fluids organize the upwelling in us, to give a form to our expression.
Through the principles of Taoist practice, gesture and movement study, we will engage in an inward receptivity to ourselves as glimpsed through unconscious expression.
Barbara will invite participants to an engagement with their bodily life that can be both restorative and replenishing. If we are aware of how we move from the inside, we can be open to receive the deeper life within.
Somatic practice, in this context, is less a technique to be mastered, than an art of living to be practised. It is, at its simplest level, the art of being present.
Barbara FitzGerald
Barbara is a Psychoanalyst, Psychotherapist, Supervisor and Trainer with a private practice in Dublin. Having worked in hospital, clinical, university and private institutions during a period of thirty five years she has been involved with the design and delivery of many training courses for professionals and has worked as a consultant to organizations both in the private and public sectors in Ireland.
She was a member of the teaching team in Eckhart House Institute of Psychosynthesis, Dublin, and specialised in somatic practice courses which she ran over twenty seven years with titles such as: The Body as Expressive Of Who I am, Movement and Meaning, and The Healing Power of Gesture. After a pause of seven years she is refocusing her work in this field and hopes to integrate further the insights from affective neuroscience and the body as unconscious into this field of practice.
She is former President of the European Confederation of Psychoanalytic Psychotherapists (ECPP) She has served as Chairperson of the Irish Council of Psychotherapy and as Chairperson of the Psychoanalytic Section of the Irish Council for Psychotherapy.
---
Please sign up to our mailing list at http://psychosynthesis.tel to receive updates on future psychosynthesis events. You may unsubscribe at any time. You will also find our privacy policy there.
Please note: This workshop will be held on a Friday evening and a full day on the Saturday.
Friday 6.30pm registration, 7.00pm start, 9.30pm finish
Saturday 9.30am registration, 10am start, 5.00pm finish
It will be a small group, so places are limited. Participants are invited to wear comfortable clothing in which to move freely. Please do not book unless you are a practising mental health professional. Thanks!