Event Information
Location
Abbey Theatre
26 Abbey Street Lower
Ireland
Description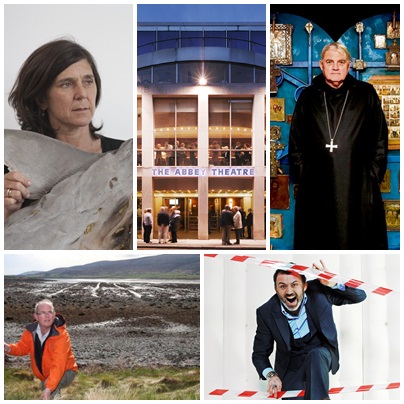 The Call To New Horizons
Climate Conversations 2015 Session V
Sunday 10th May, 7pm
Abbey Theatre, 26 Lower Abbey Street, Dublin 1
The Call to New Horizons' marks the end the series of Climate Conversations on 'Bringing Ireland together for a New Understanding on Climate Change'.
What can we expect? As in any creative process such as we are traversing in the Climate Conversations, we hope to be surprised by what we discover. In common with the previous conversations in the series we will hear diverse voices - artistic, comedic, spiritual and more besides. We will reflect on and harvest what we have heard over the course of the previous conversations - not just from the podium, but from the audiences who have engaged with the issue. We will explore what partner organisations and the audience feel called to commit to in response to the unique challenge and opportunity of this time. And we will look for the unexpected, what is emergent, what our collective experience over these recent months is revealing.
Speakers on the night will include:

Artist Dorothy Cross

Abbot of Glenstal Abbey Mark Patrick Hederman

Archaeologist and raconteur Michael Gibbons

Comedian, actor and writer Tommy Tiernan

So come along, bring a friend and be inspired!

Date and time
Location
Abbey Theatre
26 Abbey Street Lower
Ireland