About this Event
Agenda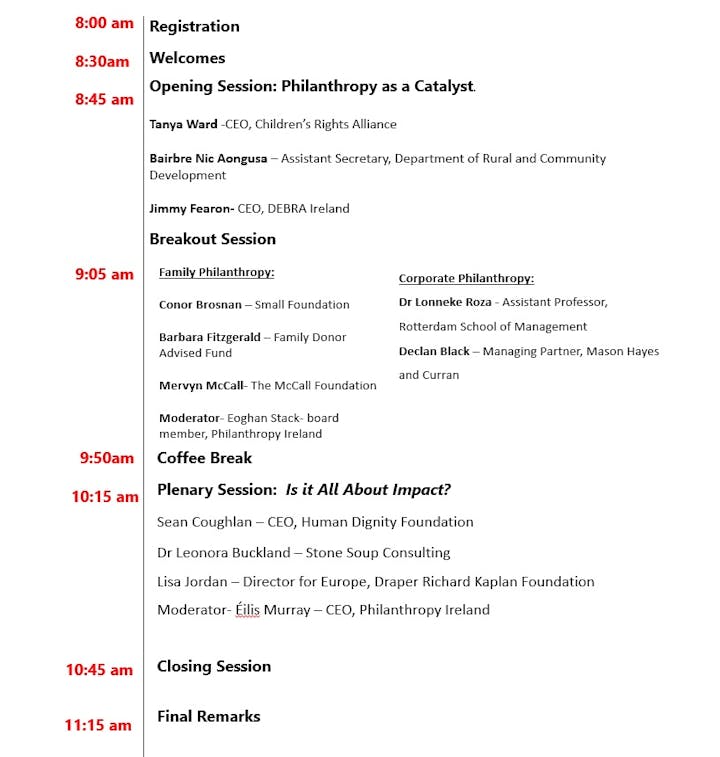 Speakers & Panelists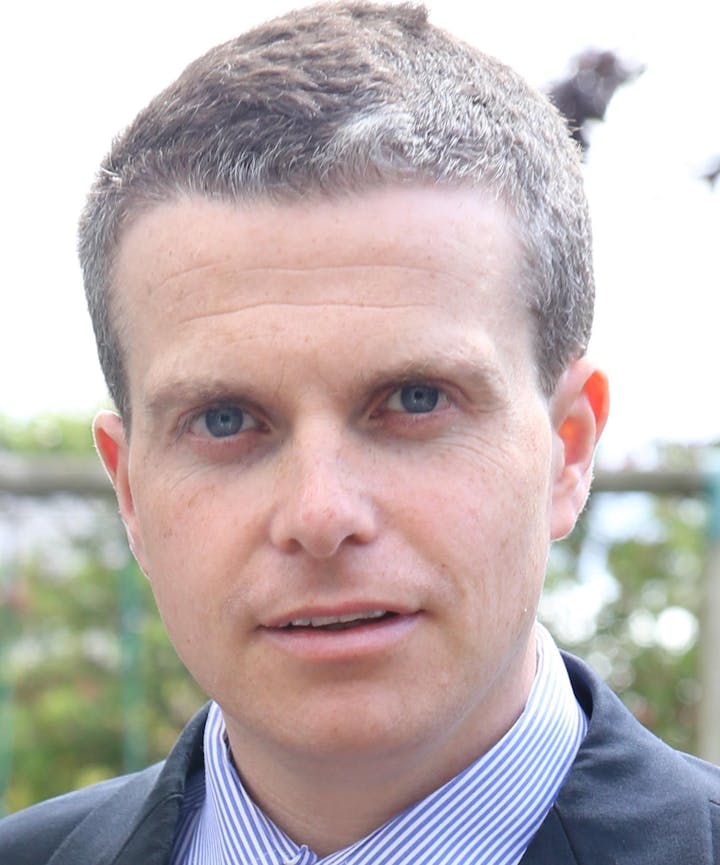 Conor Brosnan
Conor Brosnan is a founding Director of Small Foundation (SF), an Irish-registered charity. SF's vision is Africa permanently free from extreme poverty by 2030. It seeks to catalyse income-generating opportunities for extremely poor people in rural sub-Saharan Africa by supporting initiatives that improve the business ecosystems that proliferate income opportunities for those in extreme poverty. Since joining Small Foundation in an executive capacity in 2015, Conor has focused on growing the capacity of the organisation to deliver on it's vision. Conor became CEO and Chair of Small Foundation in March 2018.Prior to this Conor was Head of Research at Abbey Capital, an investment management company specializing in global managed futures.
Mervyn McCall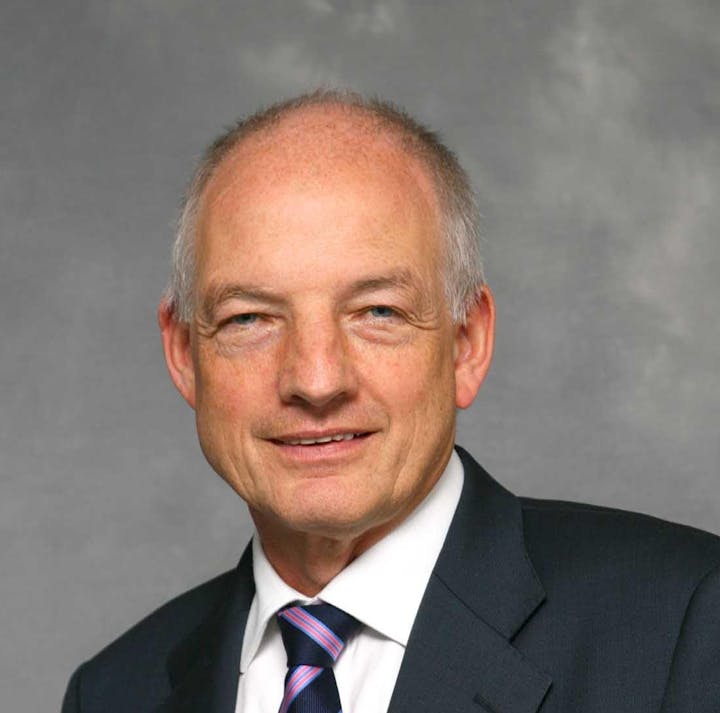 Previously Deputy Chairman of Mivan, Mervyn is owner of MNV Ltd, a company he set up to pursue his business and investment opportunities internationally. His passion is business development and strategy coupled with focused business planning, organisation and negotiation skills. He and his wife Wilma set up the McCall Foundation because they wanted to give something back to the community and to those less fortunate than themselves.Inspired by philanthropists extraordinaire 'Chuck Feeney' and Warren Buffett, as well Raymond a local taxi driver, Mervyn had been thinking for some time about the type of charitable contribution he would like to make in Northern Ireland. Conscious of having benefited from the help of others, Mervyn and Wilma feel strongly about giving something back.They currently support projects and organisations across Northern Ireland with a preference for the Antrim Area and within Health and Social care, particularly the elderly who are isolated.
Declan Black - Managing Partner, Mason Hayes and Curran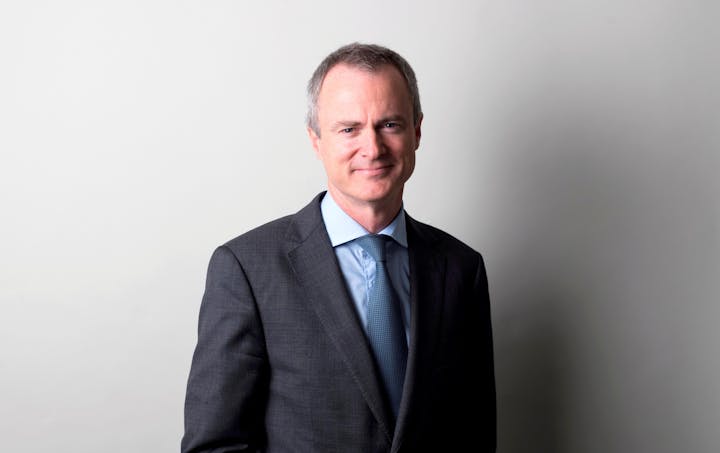 Declan is the current managing partner of law firm Mason Hayes & Curran. The firm employs about 500 staff, turns over about €80m and is one of Ireland's dominant law firms. It is known both for its intense focus on legal expertise and its unstuffy, user friendly style. The partners in MHC believe that the well-being of the firm and the well-being of the community in which it operates are indivisibly connected. This means that as the firm prospers, it accepts a responsibility to contribute to our society and community, not just by being good employers and adopting responsible business practices, but also by making contributions from its resources.
Declan's personal legal practice is in business and boardroom disputes, complex high value litigation commonly with an international component and in a range of corporate insolvency work.
Dr Lonneke Roza - Assistant Professor, Rotterdam School of Management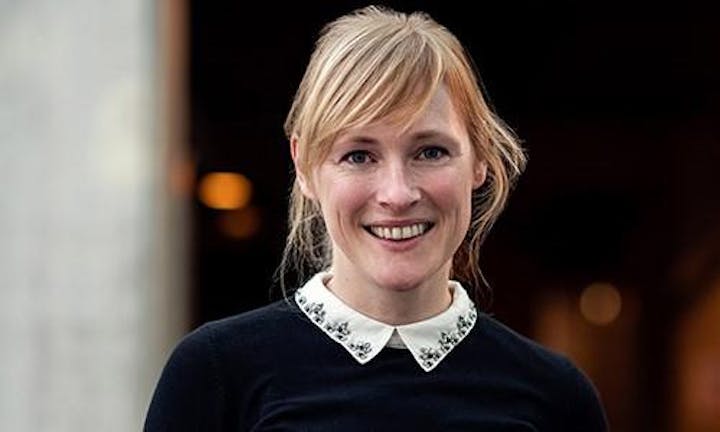 Dr Lonneke Roza is a part-time Assistant Professor at Rotterdam School of Management and she specializes in non-commercial strategies to create social impact. Her research is mainly focused on (employee engagement in) Corporate Citizenship & Corporate Social Investments. She published articles in renowned journals such as Journal of Business Ethics and Nonprofit and Voluntary Sector Quarterly. In addition, Lonneke is the leading editor on the first academic book on Corporate Foundations, published by Springer in 2019. Her latest project is a co-edited book that will be published at Sage on employee engagement in  Corporate Social Responsibility, expected in Spring 2020.
Seán Coughlan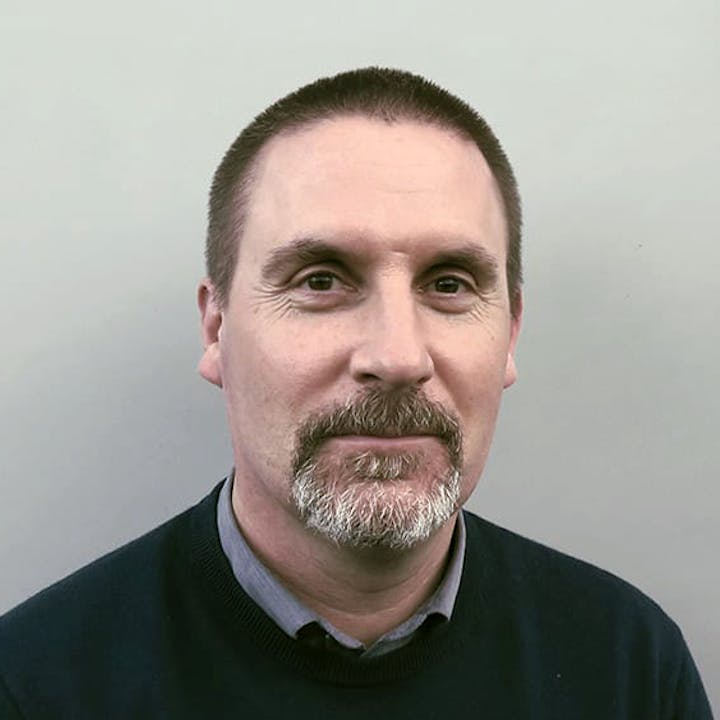 Seán Coughlan has over 20 years of management, board and advisory group experience across for-profit, non-profit and academic sectors – having previously co-founded and led Social Entrepreneurs Ireland, served as CEO at Boards.ie, been elected as a Director of the European Venture Philanthropy Association and sat on the Enterprise Advisory Board at Dublin City University. He has extensive insight in the areas of philanthropic giving, strategic planning, entrepreneurship and organisational development.
Dr Leonora Buckland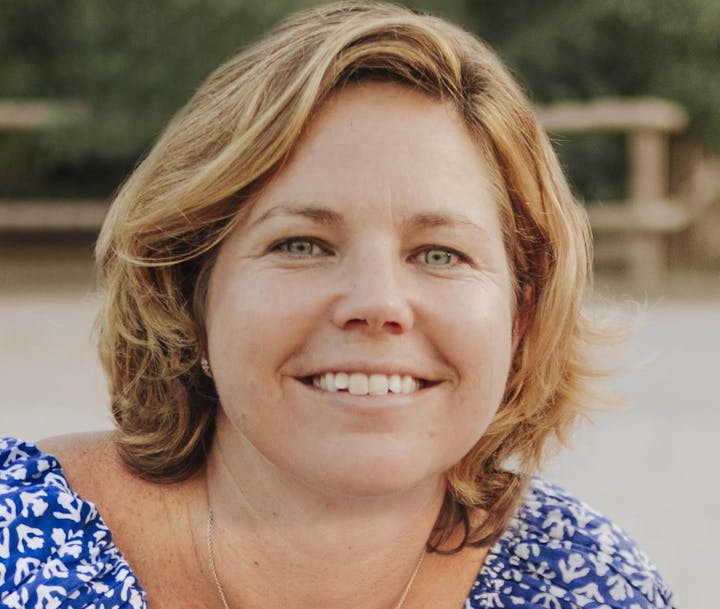 Dr. Leonora Buckland is a consultant specialising in social entrepreneurship and impact management and a senior researcher at ESADE University in Spain. Whilst an academic, she is also a practitioner. She has worked for Ship2B, a charitable foundation and impact investor in Spain. Previously she was director of a venture philanthropy foundation in the UK, 'The Venture Partnership Foundation' based in London. She has led several large-scale consulting / research projects for the Skoll Foundation, London Business School, European Venture Philanthropy Association and Giving Evidence (for the C&A Foundation among others). She began her career as a strategic consultant for Monitor Company before obtaining a masters in international economics from Johns Hopkins University (USA) and a PhD in European history from the University of Oxford, U.K.
Lisa Jordan - Director for Europe, DRK Foundation
Lisa Jordan is a senior philanthropic executive with a twenty year career focused on impact and systemic change. She is the founder of Aim for Social Change. She previously served as CEO of Bernard van Leer Foundation, CSO at Porticus Foundation and in leadership positions at the Ford Foundation.Prior to her engagement in philanthropy Ms. Jordan was a founding director of the largest parliamentary body in the world focused on global environmental challenges the Global Legislators Organization for a Balanced Environment (GLOBE). She started her career as a legislative assistant to Congressman Jim Scheuer (8th NY) and has led many non-profit programs and organizations in Europe and the United States. She sits on numerous boards of social enterprises and NGOs oriented toward social justice. Ms. Jordan is a well-known speaker on democracy and globalization. She is co-editor of 'NGO Accountability: Politics, Principles and Innovations' (2006, Earthscan). She is deeply committed to strengthening civil society. She consults with numerous foundations and family officers on program and portfolio development. In 2018 she was named as one of the top ten Netherlands influencers in civil society. She has peer reviewed articles in Dutch, English and Spanish. Ms. Jordan graduated cum laude in 1992 with a Master's Degree in Development Studies from the Institute of Social Studies in The Hague, Netherlands. A U.S. national, she is married with two children.
Jimmy Fearon- CEO of DEBRA Ireland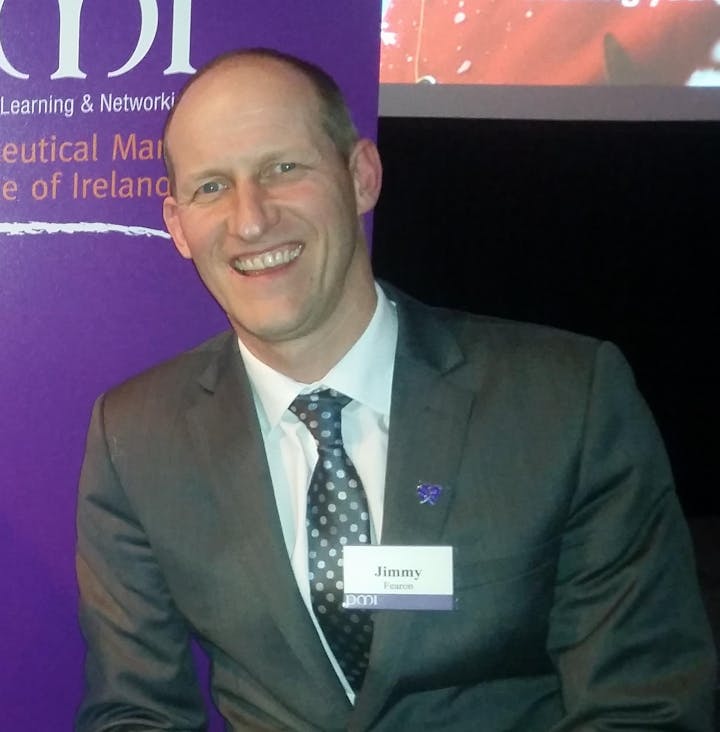 Jimmy Fearon is CEO of DEBRA Ireland and the vice chair of DEBRA International. DEBRA supports people living with EB via Community Care Programme, advocacy and research. EB is a genetic skin condition, often described as the worst condition you have never heard of, involving 3 hour bandage changes every second day and an aggressive form of skin cancer. Passionate about the "for purpose" sector, Jimmy's vision is to help assign EB to medical history books and close the doors of DEBRA by 2030. Previous roles included working in the Niall Mellon Township Trust; Dataconversion Direct and KMPG. He is a graduate of UCD and Smurfit Business School.
Tanya Ward - CEO, Children's Rights Alliance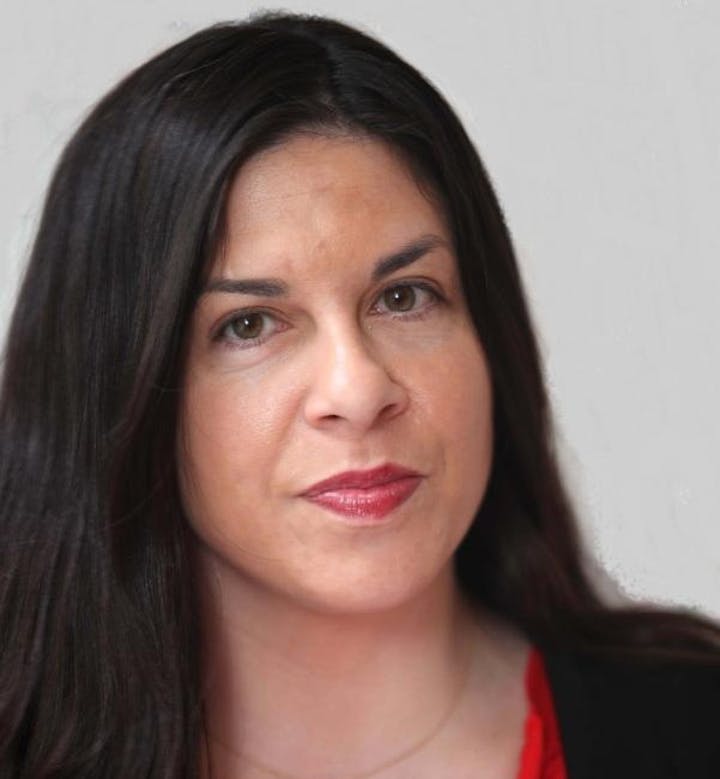 Tanya Ward is the Chief Executive of the Children's Rights Alliance since 2012. Previously, she was the Deputy Director at the Irish Council for Civil Liberties (ICCL) where she worked for eight years. She has also worked with the Irish Centre for Migration Studies, the Irish Refugee Council, the Curriculum Development Unit and the City of Dublin VEC. A former lecturer in human rights on the MPhil in Ethnic and Racial Studies, TCD and the Masters in Equality Studies in the UCD School for Social Justice, she is a former board member with Campaign for Children and played a major role in the children's referendum of 2012. She was also a former Vice President for the International Federation of Human Rights (2008-2011). Tanya has graduate and post-graduate degrees from UCC and a LLM in Human Rights from Queens University Belfast as well as a Certificate in Managing Community and Voluntary Organisations from the National College of Ireland. She has a keen interest in international human rights monitoring and lectures widely on this topic and has authored several reports on a wide range of issues including garda, judicial and criminal justice reform, equality law, education, anti-racism, separated children and children's rights. Tanya is currently the Chair of the National Advisory Council for the National Policy Framework for Children and Young People.
Barbara Fitzgerald - Family Donor Advised Fund
Liz Lund - Medtronic Foundation
More details to be announced
The Challenge of Change: Philanthropy as a Catalyst
This year will again be a celebration of Irish philanthropy as well as an opportunity to engage with international best practices.
Our theme The Challenge of Change: Philanthropy as a Catalyst, places philanthropy and the donor at the forefront of societal change. International and local practitioners and thought-leaders will come together to explore the 'how' of philanthropy as a changemaker, supporting Ireland's donors to continue approaching their philanthropy strategically and with ambition.
This is a unique opportunity to exchange insights on philanthropy.
This is an invitation only event. If you received an invitation and would like to RSVP, please contact: events@philanthropy.ie
Our Partners