Event Information
Refund policy
Refunds up to 1 day before event
Boost your self-esteem, shut down negativity, lift your self-confidence during our online workshops !
About this event
Here are the next upcoming dates for September 2021 !
14/09/2021 | Unblocking what's stopping you to become your best,happiest, most fulfilled version of yourself.
Special Guest : Valeria Kechichian starts at 7 pm Gmt +1 duration : 60 minutes
Achieve genuine inner healing, let go of trauma and find clarity, resilience and freedom !
As adults, we walk around carrying wounds from our childhood, whether it's simple or complex trauma, from emotional neglect to physical abuse. Many of us feel they're alone with these hurts and feelings, and so we cover them up because we feel like that's "what other grown-ups do."
Join this second online workshop to discover how to recognize, understand and overcome your traumas . If you missed the first workshop, a recorded audio session and a workbook will be providing to you after booking your ticket !
YOU'LL LEARN:
Month two - Module two
Why there has to be a search for new, high frequency emotions that bring joy and fulfilment into our lives to help us deal with the healing process and detachment of the old patterns
Restoring yur own voice
Exploring what makes you happy
How to connect to our intuition
WHO YOU'LL HEAR FROM:
Valeria Kechichian is actually living in Mallorca, she has been featured with her different projects in Tedx Talks, National Geographic and CondeNastTravel. She is now offering guided meditation on Spotify through her new project AKASHA, a monthly newsletter where she shares spiritual knowledge, healing techniques, conscious-living tips and guided meditations .
Valeria Kechichian is also the founder of the LongBoard Women United,Helping extremely vulnerable areas around the world using skate and longboarding as a tool for change.
She previously co-founded the LongBoard Girls Crew (LGC), one of the biggest communities in action sports and a global community that supports, promotes and empowers girls, women, trans & non-binary humans around the world through skating. Since 2010 LGC has reached 20 million people, has communities in 60 countries and has more than 160k followers on Instagram.
Spotify | Akasha by Valeria Kechichian | Facebook Page | Instagram
17/09/2021 | From Kryptonite to Superpower: Emotional Intelligence and Leadership
Special Guest : Jessica Griffin starts at 7 pm Gmt +1 duration : 60 minutes
Being emotionally self-aware, as a leadership tool, is being truly understood in the real world and has almost become a leadership imperative.
Failing To Regulate Your Emotions can stop you from mastering your leadership.Don't let your emotions rule how you view others.Push yourself and your teams to become stronger at understanding how people react emotionally and how you react and respond emotionally.
YOU'LL LEARN:
What is Emotional Intelligence
Regulate you Emotions
Nurture Empathy
WHO YOU'LL HEAR FROM:
Jessica Griffin is an executive coach, entrepreneur, and educator from Edmonton Alberta, Canada.
She doesn't believe leadership is a quality you are or aren't born with. She believes that leadership is an active choice. The choice to show up every day and lead. The choice to believe so passionately in your vision of the world that you cannot accept any other outcome.
When Jessica is not busy being a total boss, she fills her days being a mom to two fierce, feminist teen daughters, taking photos and writing poetry under her pen name, HumanisDancer, listening to music and podcasts of all genres, dancing or working out, cuddling one of her many fur babies, eating delicious food made by her partner, and laughing unapologetically loud !
Jessica launched her third business, Jessica Griffin Leadership in the winter of 2021.
Through leadership and business coaching and consulting services, Jessica strives to empower professional women to courageously dream as big as their hearts, stand connected to their greatness, creatively build their passions, & unapologetically persevere!!
Learn more about Jessica Linkedin | Facebook Page | Instagram
28/08/2021 | Social media - friend or foe?
Special Guest: Laura Jordan, workshop starts at 8.30 pm Gmt +1 duration : 60 minutes
Is social media – Facebook, Twitter, Instagram your district's friend or foe?
It is your friend when it is used to build community engagement and support, share good news, and foster communication. It is your foe when it is used to foster inappropriate relationships and share harmful or false information.so, you're not alone.At the same time, overuse of social media are becoming prevalent in today's society. So, what do you think? Have we crossed the line into social media excess?
YOU'LL LEARN:
How to use social media platforms more effectively
How has it evolved? MySpace - Facebook - Instagram - TikTok
What are the challenges and dangers?
Why do we use them ?
WHO YOU'LL HEAR FROM:
Laura Jordan is an image consultant and fashion stylist born in Dublin, Ireland.
She is the owner of StyleSaavy, a personal and corporate style consultancy.
She is also a fashion presenter for IrelandAM on VirginOne, a lecturer in Fashion Styling, Image Consultancy, and Trend Forecasting at the Dublin Institute of Design.
Learn more about Laura Jordan : Linkedin | Facebook Page | Instagram
Follow us on Linkedin to stay updated and learn more about our special guest !
Marguerite, Founder of the project Women In the Digital Age and The ClassRoom
Important Note :
Our online workshops are intended to empower women and girls not only in Ireland but All Around the World.But keep in mind that because we strongly believe in Diversity and Inclusion these events remain open to everyone regardless of your gender.
This is an All Access Ticket which provides you :
- An exclusive access to every online event with our special guest every month until the end of the year 2021. Keep in mind that new dates and workshops will be added during the month while the project is growing. Each event will be hosted on Zoom in order for you to interact with us and LiveStream on our Facebook Page. Some additional resources will be provided to you ( Workbook PDF ).
-No matter the date you choose to book, you will receive few hours before the worshop starts a link that provides you access to every upcoming online event for this year.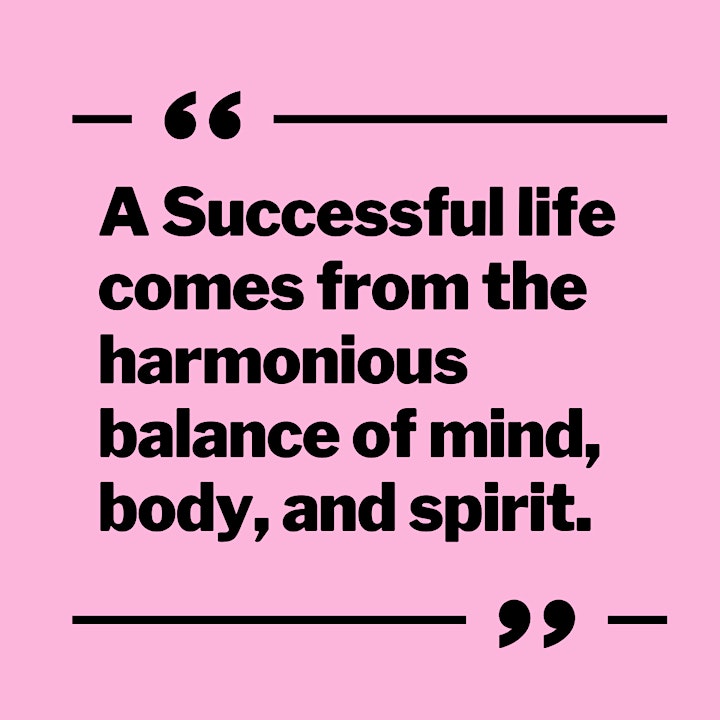 Location
Refund policy
Refunds up to 1 day before event