We will explore the essence of Quakerism, and how we can communicate it to others, helping our Society thrive into the future.
About this event
The Weekend will start with an evening meal on Friday and end after Lunch on Sunday. A leaflet and outline programme are given below.
Payment: The cost of the weekend will be €135 or £115 per person, including meals and accommodation. We ask that you pay within one week of your registration, and no later than 10 November. You can pay by either cheque or bank transfer; more information will be given with the message and email confirming your registration.
If you decide not to attend this event, €40/£35 of your payment will be non-refundable. This is necessary to ensure that we can cover the full cost of the event. However, if the event is cancelled or moved online due to changes in Covid restrictions, payment will be fully refundable.
The full cost of this event is €200/£170 per person which has been subsidised down to the lower price by the Robert & Kezia Stanley Chapman Trust and the Yearly Meeting. We invite those who feel able to pay a higher portion of the full cost.
We encourage those who would like to come, but who might find this difficult financially, to get in touch with the Elders, Overseers or the Clerk of their local Meeting about possibilities for financial assistance.
Covid considerations: Measures taken by An Grianan to help ensure a safe environment include social distancing, hand sanitizing, good ventilation and minimization of touch points, see (https://www.an-grianan.ie/news/reopening-of-an-grianan). Accommodation for individuals will be in single rooms, double rooms are available for couples. We ask that all participating be fully vaccinated, or have had Covid and are fully recovered, or take an appropriate Covid test (to be specified closer to the date) just prior to attending. The event may be moved online if Covid conditions warrant closer to the date.
Programme: An outline programme is provided below.
Privacy statement: A privacy statement concerning the information provided during registration is provided below.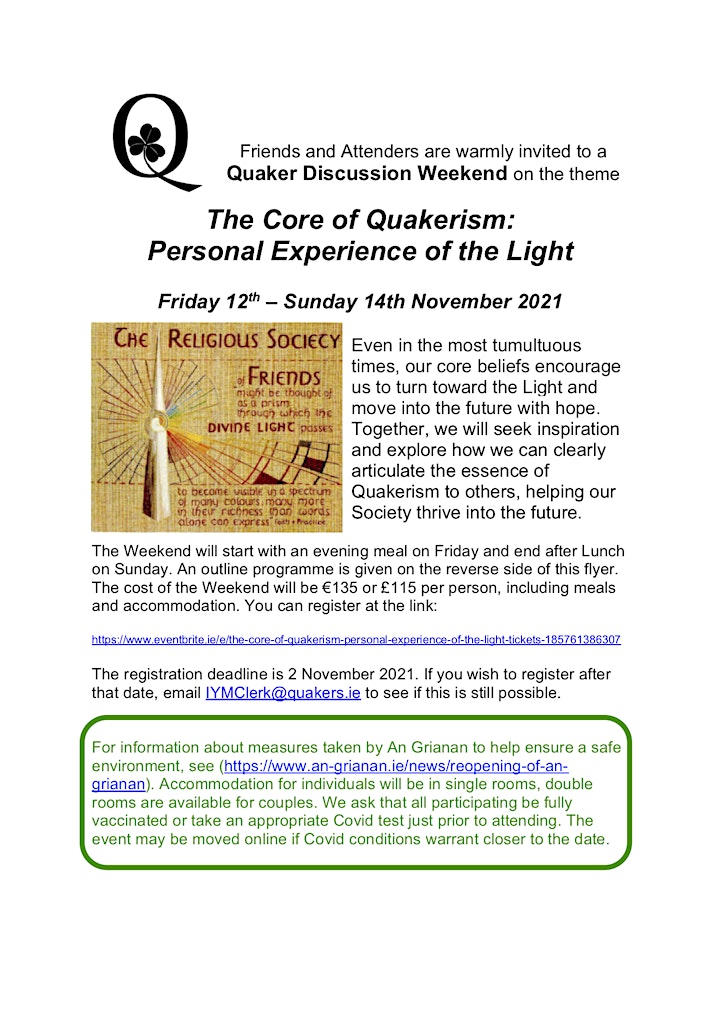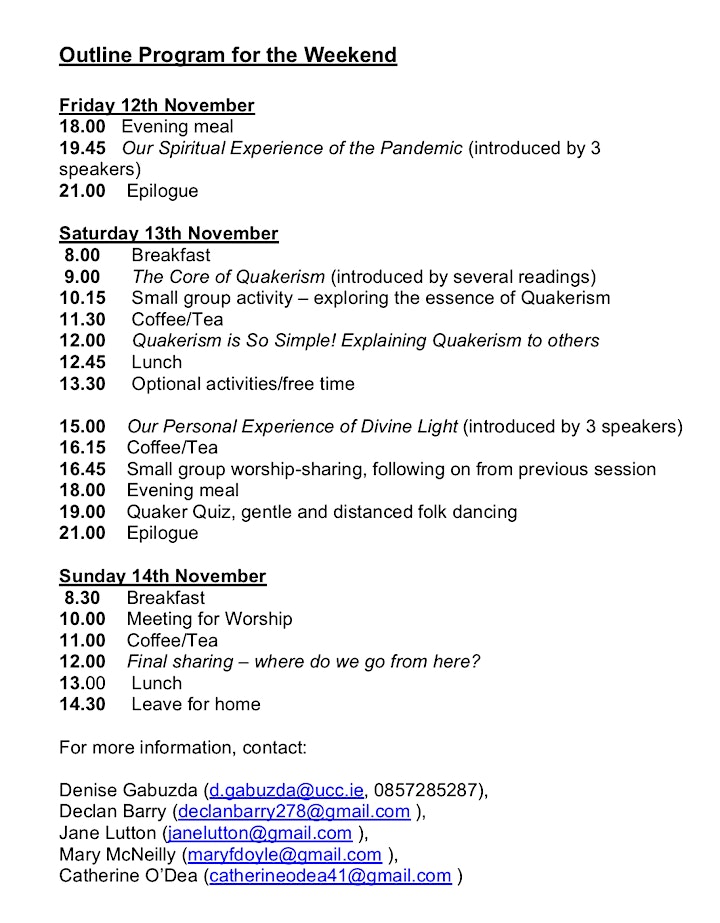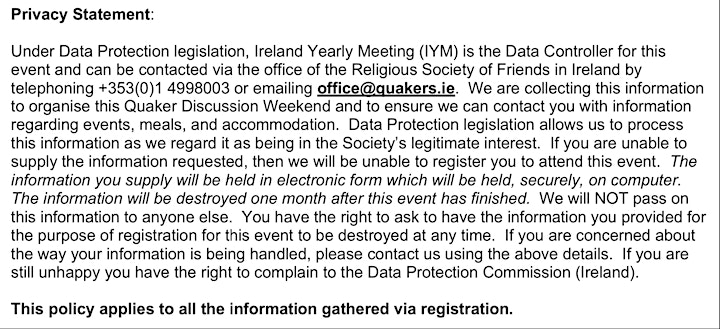 Organiser of The Core of Quakerism: Personal Experience of the Light