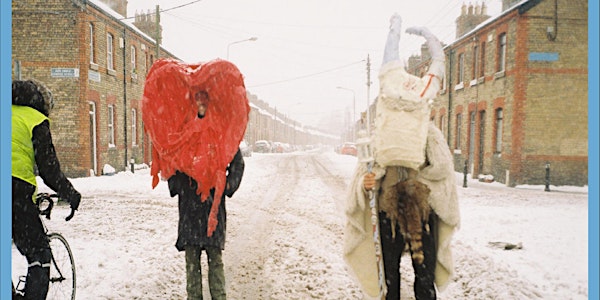 THE DEADLIANS in Glasgow + special guests
The Deadlians come to Glasgow!
When and where
Location
The 13th Note 50-60 King Street Glasgow G1 5QT United Kingdom
About this event
***CASH ONLY*** on the door. ATM around the corner on Stockwell St.
7:45pm Max Syedtollan
8:40pm Fantasy Land
9.30pm The Deadlians
THE DEADLIANS inaugural international tour, in Scotland only. Great fun and a good buzz for all.
The Deadlians are a punk/folk band from Dublin. In March they released their most recent album 'Watch out! Here come The Deadlians'. Its really good.
Listen here: https://thedeadlians.bandcamp.com/album/watch-out-here-come-the-deadlians
Confirmed support:
MAX SYEDTOLLAN is a Glasgow based experimental musician/artist. Max released two albums on GLARC as Horse Whisperer (The Fifth Season (2016); Planctae (2019)) before his first release under his own name in 2021 with Four Assignments (and other pieces).
Listen: https://glarc.bandcamp.com/album/four-assignments-other-pieces
FANTASY ISLAND (formerly Adult) are a Glasgow-based trio with a distinctly Celtic transmission. Their carefully crafted, soulful, absurdist, utilitarian ditties offer a soundtrack to our chores and our commutes, our dinner parties and our afters, our scags and our funerals. You'll never have to listen to another band again.