The Entrepreneurial Self in Higher Education
Description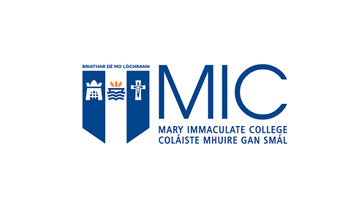 This event launches a National Forum funded project that seeks to explore connections and further a dialogue between the liberal arts and entrepreneurship. The speakers at the event, Tom Boland (education consultant, BH Associates), Dr Yvonne Crotty (DCU) and Dr Emer Ní Bhrádaigh (DCU), will consider what it means for both academics and institutions to be entrepreneurial and, more importantly, why that matters. .
Date: Thursday 11 April 2019
Time: 1:00pm–4pm
Venue: Mary Immaculate College, Limerick, Room G10

1:25–1:30 Welcome: Professor Niamh Hourigan (Vice-President of Academic Affairs, Mary Immaculate College)

1:30–1:50 Introduction: Policy context & developments in entrepreneurial education across the higher education landscape: Mr Tom Boland (Education Consultant, BH Associates)

1.50–2:30: SESSION 1 'The Why': Why become an entrepreneurial higher educator and why develop a culture of entrepreneurship across an institution?
- 1:50–2:10 The entrepreneurial educator in higher education: Dr Yvonne Crotty (DCU)
- 2:10–2:30 The wider context: The entrepreneurial campus: Dr Emer Ní Bhrádaigh (DCU)

2:30–2:45: Tea/coffee

2:45–3:30:SESSION 2 'The How': Ideas for developing the entrepreneurial self and an entrepreneurial culture in higher education. Dr Yvonne Crotty & Dr Emer Ní Bhrádaigh

3:30–3:40 Inspiring, engaging and successful entrepreneur and alumni of MIC

3:40–3:50 Q & A; Launch of 'Entrepreneurial Education in the Liberal Arts' project at MIC

3:50 Close