The Forgotten State of Industry? Irish Industrial Landscapes in a Global Context

Friday, 18 October 2013 at 08:00

-

Saturday, 19 October 2013 at 17:15 (IST)
Event Details
Featuring a keynote presentation by leading industrial archaeologist, Professor Marilyn Palmer, this two day international conference brings together an exceptional group of speakers from across Ireland, Europe and beyond, providing a unique opportunity to share experiences of conserving, managing and presenting our historical industrial landscapes, many of which in Ireland are poorly understood and vulnerable. Funded by the InterReg 4A (Ireland-Wales) Metal Links: Forging Communities Together project, with additional support from the Heritage Council, Wicklow County Council and The Gathering Fund, the conference is being organised by community group, Glens of Lead, a partner in the Metal Links project.
This conference represents exceptional value for money. The themes covered will be of interest not only to professionals and academics, but also to anyone involved in promoting or managing historical structures and landscapes. There is no fee for attending, only a charge to cover refreshments, lunches and dinner. Places are limited, so book early to avoid disappointment!
The venue is the Glendalough Hotel in the heart of the Wicklow Mountains, Ireland, one hour south of Dublin.
For details of local accommodation see: http://www.glendalough.ie/accommodation_in_glendalough.php There are some rooms reserved in the Glendalough Hotel for attendees but please mention the conference when making a booking with the hotel otherwise you may be told that there are no rooms available.
Additional accommodation is also available in the nearby village of Rathdrum. See http://visitwicklow.ie/category/accommodation/?town=Rathdrum
Free exhibition space is available to suitable organisations/projects. Please contact the organisers for details.
---
CONFERENCE PROGRAMME
DAY 1: Friday 18th October
8.00-9.00 Registration
9.15-9.30 Welcome by Minister for the Arts, Heritage and the Gaeltacht, Jimmy Deenihan TD

Session 1: Promoting Industrial Heritage in a Transnational Context (Chair: Dr Colin Rynne)
09.30-10.15 Stephen Hughes (Secretary of the International Committee for the Conservation of Industrial Heritage (TICCIH) and Metal Links Project Director) 'TICCIH, A World Forum for Industrial Heritage'.
10.15-11.00 Professor Wolfgang Ebert (European Routes of Industrial Heritage) 'ERIH-Forging Links Across Europe'.

11.00-11.30 Coffee

Session 2: Challenging and Changing Perceptions of Industrial Heritage (Chair: Dr Sharron P. Schwartz)
11.30-12.00 Professor Huw Bowen (Swansea University) 'Wales: "First Industrial Nation"'
12.00-12.30 Ainsley Cocks (Cornish Mining World Heritage Site) '"Our Mining Culture Shaped Your World": The Cornish Mining World Heritage Site'.
12.30-13.00 Peter d'Auvergne (The Sovereign Hill Museums Association, Victoria, Australia) 'Sovereign Hill: Industrial Heritage in a "Living Museum"'.

13.00-14.00 Luncheon

Session 3: Industrial Heritage Tourism and Urban Regeneration (Chair: Dr Martin Critchley)
14.00-14.30 John Rodger MBE (Blaenavon World Heritage Site Steering Group) 'The Blaenavon Industrial Landscape World Heritage Site: Industrial Heritage a Catalyst for Community Regeneration'.
14.30-15.00 Antonio Ángel Pérez (Colectivo Proyecto Arrayanes): 'The Industrial Monuments of Linares, Andalucía, Spain as Tourism Assets'.
15.00-15.30 Dr Sharron P. Schwartz (University of South Wales), '"Pastes" en el Pueblo Magico: Developing the Transnational Industrial Heritage of Real del Monte and Pachuca, Mexico'.  

15.30-16.00 Coffee

Session 4: The Challenges of Developing Post Industrial Landscapes (Chair, Professor Huw Bowen)
16.00-16.30 Dr Thomas Panagopoulos (University of Algarve): 'Post Industrial Landscape Redevelopment in Southern Portugal '.
16.30-17.00 Professor Marek Lorenc (Wrocław University of Environmental and Life Sciences): 'The Coal Mining Region of Lower Silesia, Poland: A Blight on the Landscape or Tourism Opportunity'?
17:00-17.30 Chiara Baldanzi (Montecatini Val di Cecina Mining Museum): 'Establishing sustainable mining heritage tourism in the Collina Metallifere, Tuscany, Italy: the challenges of post-industrialism'.
  
19.00    Introduction (by Stephen Hughes, Metal Links Project Director) of Special Guest Speaker, Professor Marilyn Palmer (President of the Association For Industrial Archaeology): 'Industrial Landscapes and Heritage in a Global Context'

8:00pm Dinner in the Ballroom followed by Traditional Irish Music

DAY 2: Saturday 19th October
Session 5: The Current State of Industrial Heritage in Ireland (Chair: Fred Hamond)
9.30-10.00 Dr Colin Rynne (University College Cork) 'The Development Of The Study Of  Industrial Archaeology In Ireland'.
10.00-10.30 Jacqui Donnelly (Architectural Conservation Advisor, Department of Arts, Heritage & the Gaeltacht) 'Statutory Protection for Ireland's Industrial Built Heritage'.
10.30-11.00 Mary McMahon (President of the Industrial Heritage National Scientific Committee, ICOMOS Ireland), 'The Dublin Principles: ICOMOS – Conservation, Education, and Training'.

11.00-11.30 Coffee

Session 6: Promoting Industrial Heritage in Ireland (Chair: Deirdre Burns)
11.30-12.00 Michael Starrett (CEO, The Heritage Council), 'Ireland's Industrial Heritage – An Untapped Resource'.
12.00-12.30 Dr Martin Critchley (Mining Heritage Trust of Ireland), 'Ireland's Mining Landscapes as Cultural Tourism Assets'.  
12.30-13.00 Fred Hamond (Industrial Heritage Consultant) 'Ireland's Industrial Heritage: Where Now?'

13.00-14.00 Luncheon

Session 7: Presenting and Marketing Irish Industrial Heritage: Issues and Challenges (Chair: Colm Murray)
14.00-14.20 Glengowla Mine, Co. Galway- Keith Geoghan (Managing Director)
14.20-14.40 Copper Coast Geopark – Joe Greene (Metal Links Project Manager)
14.40-15.00 Arigna Mining Experience - (TBC)
15.00-15.20 Guinness Storehouse – Eibhlin Roche (Archives Manager)
15.20-15.40 Glens of Lead Project - Joan Kavanagh (Steering Group Member)

15.40-16.00 Coffee

16.00-17.00 Plenary Session (Chair, Dr Sharron P. Schwartz)
17.00-17.15 Closing Remarks by Councillor Pat Casey, Chairperson of the Glens of Lead Project.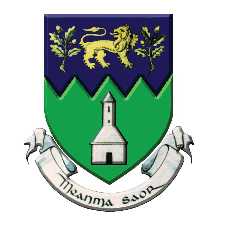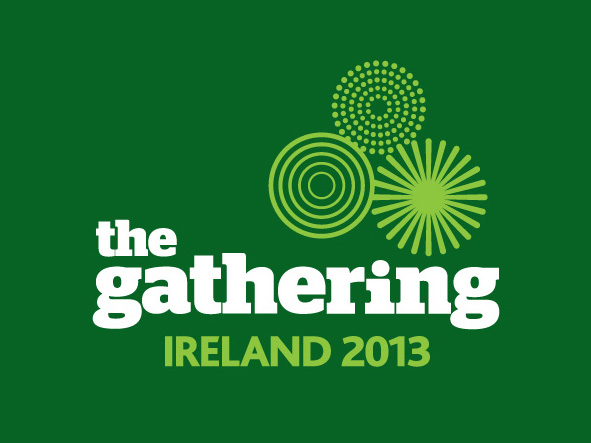 When & Where

Glendalough Hotel

Glendalough, Co. Wicklow


Friday, 18 October 2013 at 08:00

-

Saturday, 19 October 2013 at 17:15 (IST)
Add to my calendar