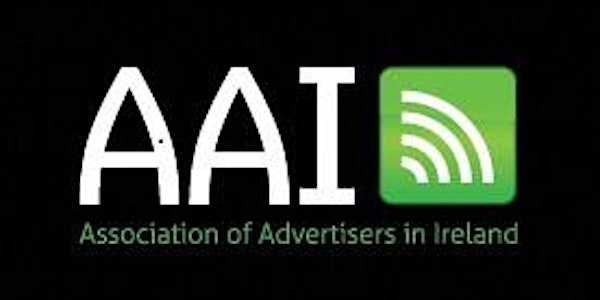 The Future Consumer, Gen Z
When and where
Location
1-2 Windmill Lane (Core Media's New Offices) Dublin 2 D02 F206 Ireland
Refund Policy
Contact the organiser to request a refund.
Description
AAI Tuesdays Nuts and Bolts of Advertising brings a fresh look at every day topics and includes inputs from across industry. These seminars are part of the AAI Advertisers' Toolkit, an initiative to help advertisers and marketers keep up to date on important advertising topics and useful marketing questions.
"The Future Consumer, Gen Z" will be the topic explored as part of #AAIToolkit on Tues 27th February 2018 , 8.15 - 10 a.m. at 1 Windmill Lane, Dublin 2 with speakers from both MCCP and Amarach.
MCCP presents: "Meet the Future – Gen Z"; "Are you ready to meet your future consumer and your next team member?"
Gen Z spanning ages of 5-19 year olds, they will become the next generation who will shape culture and how brands act.
Likely to be children of Gen. X, they grew up in times of deep recession so have learned different behaviours, have specific needs from brands and they use media differently.
Meet them to understand them.
Followed by Amarach, "Talking to Gen Z: different methods for a different generation?"
Claire and Sarah from Amarach are excited to bring the combination of their experience and special interests together to explore the life and brand engagement of Gen Z. Along with the usual questions of "what" and "who" they are taking the opportunity to look at "how" we can engage with Gen Z and gain new exciting insights into the best ways for brands to talk to and engage with this new generation of innovators, social activists and consumers.
Biographies:
KAY MCCARTHY, Founder MCCP in 2008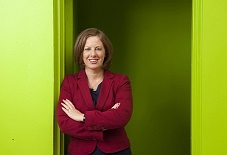 MCCP creates brands that deliver transformational growth for business because they are based on a real consumer truth. MCCP has a trusted and talented team working across consumer, brand, innovation and culture projects globally.
Prior to this, Kay held senior roles client side at Diageo, agency side globally as EMEA Strategy Comms Director and as Deputy MD McCann Dublin. Kay has led brand and comms strategy for many global and local effectiveness-award winning campaigns including Diet Coke, Tourism Ireland, Heineken, Xbox and Sprite. Kay was selected to speak at Cannes and Eurobest in 2014.
JO WOOD, Strategy Dir. MCCP.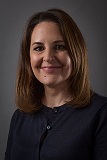 Jo is a leader in her field having successfully shaped brand and comms strategies on some of Ireland's leading agencies and brands including Supervalu, Irish Life, Peter Mark, EIR, Lucozade. Jo heads up MCCP'S Trendstream and is a Strategy Director on many of MCCP's brand transformation clients including Irish Heart Foundation, Lidl, HSE and The Kilkenny Shop.
CLAIRE O'ROURKE and SARAH ROONEY, Amárach Research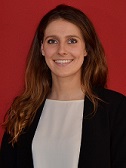 Claire is a Senior Researcher in Amárach Research, with a background in Psychology, and has previously worked in a number of academic institutions. As a dualist researcher working on both quantitative and qualitative projects, she is excited by trialling out new methodologies.
Outside of work, Claire enjoys pretending to be down with the kids as a long-term volunteer in a youth organisation. In Amárach, Claire has honed her market research skills to take into account her interest in youth research, education and health and well-being. Working on this initial phase of the Gen Z project is the perfect intersection of her interests.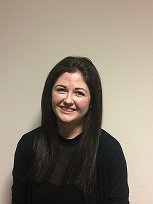 Sarah is a Senior Researcher in both quantitative and qualitative projects, with a background in Psychology and an interest in digital advertising having completed a H. Dip in marketing and digital advertising. Working mainly in the online research space, she works on a variety of different projects from financial to consumer research with a focus on brand research including awareness, advertising evaluations, and customer insights. Having researched the millennials of yesterday she is looking forward to continuing her research into the next generation. Outside of work she goes to acting classes to do something a bit different on a Friday night!